42 Important N11 Plus Tablet Specs
Basics
Main category
10-inch tablet computer
Release year
2016
Release month
11




General Specs
Wi-Fi
802.11 b/g/n
Sequel to
NeuTab N10 Plus
DISPLAY / LCD SCREEN
Display Size
10.1 in.
Display Type
IPS
Display Resolution
1280 x 800
Display total pixels
1024000 pixels
Display's superficy (in square inches)
45.8 square inches
Display's superficy (in square mm)
1163.32 square mm
Dots per inch
149.53 dots per inch
CAMERA FEATURES
Camera
2-megapixel
Additional Camera
0.3-megapixel
PHYSICAL FEATURES
Headset Jack
3.5mm
Available colors
Black
Finish
Leather back cover
Weight (grams)
499 grams
Width (inches)
6.69
Height (inches)
9.5
Depth (inches)
0.33
Width (mm)
169.9
Height (mm)
241.3
Depth (mm)
8.4
PROCESSING SPECS
Operating System
Android 6.0 Marshmallow
Processor
Cortex A7
Processor Speed
2.0GHz
Graphic processor
PowerVR SGX544
CPU Cores
8
MEMORY INFO
Memory
16GB
RAM
1GB
Memory Expansion
SD card
Memory Expansion Limit
16GB
BATTERY SPECS
Stand-by Time
2.9 weeks (Equivalent to 20.0 days or 480.0 hours)
Talk time
8.0 hours (480.0 minutes)
Music Playback Time
8.0 hours (480.0 minutes)
3G Talk Time
480.0 minutes
Usage time
480 minutes
CONNECTIVITY
Connectors
Micro USB, Headset jack, Mini HDMI
Bluetooth Technology
4.0
HDMI
(Mini)
Other Specs & Features
Warranty
1 year
Description:
The NeuTab Octa-core N11+ (N11 Plus) features a dedicated PowerVR SGX544 GPU and a 1280 x 800 resolution, which makes it into HD territory, but is not enough to qualify as stunning, given its large 10.1-inch display, and it strips its camera specs down to a minimum with a 2-megapixel main shooter and a 0.3-megapixel front camera, which means that it likely won't satisfy selfie-lovers, but is equipped enough to handle video calls. Also, it greatly emphasizes its promising octa-core 2.0GHz processor, but whose over-all performance may be slightly compromised by its RAM that stands at only 1GB.
Also called NeuTab Octa-core N11+.
Useful NeuTab N11 Plus Stuff:
You Should Also Check Out: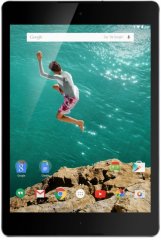 Tablet computers are as complex as cell phones. Understand them before choosing one, with our tablet discovery picture gallery.