The Best 1080p HD Backup Camera And 1 Other Models As Of May, 2022
This list presenting the latest 1080p HD backup cameras includes only backup cameras that satisfy these specs:
HD backup cameras listed here must be full HD

They must also come with an equally-high-resolution display that is at least 1080p or higher in resolution
The List: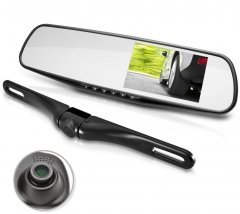 2 More 1080p HD backup cameras, Sorted By The Latest Model First:

This page offers a low-ad experience, in exchange for "Check Price" and review links to lead to the stores you know, which pay us a commission that has no effect on your price. Items are chosen independently (regardless of price) by our computer review crawler and commented by human analysts. Read more about our
constantly-updating unique ranking system
You Should Also Check Out...