The Best 1080p HD Backup Camera And 1 Other Models As Of September, 2019
Our list of the latest 1080p HD backup cameras includes only backup cameras that satisfy these specifications:
HD backup cameras listed here must be full HD

They must also come with an equally-high-resolution display that is at least 1080p or higher in resolution
The List:

Best Model 2019
Alpha
Rank:
#1
Our
Score:
2.5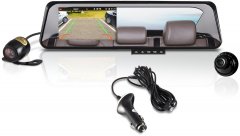 Despite a lower sample of reviews, taking into account its aggregate rank of 54%, we conclude that the Pyle PLCMDVR42 is currently Alphachooser's best 1080p HD backup camera 2019. Alphachooser also concludes that our sample of 15 reviews from our sources gives us a
safe-enough
confidence level (
more on confidence levels
) that prompts us to name it
the most interesting choice
as of now.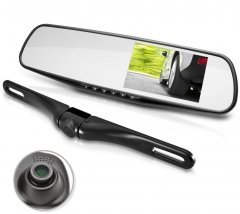 With its 2.5 stars computed from 15 reviews, we rank this model second best 1080p HD backup camera. * This choice (and the following members of this best 1080p HD backup camera models list), is based on a full analysis of hundreds of 1080p HD backup camera reviews from multiple sources.

More 1080p HD backup cameras, sorted by the latest model first:

This page offers an ad-free experience, in exchange for "Check Price" and review links to lead to the stores you know, which pay us a commission that has no effect on your price. Items are chosen independently (regardless of price) by our computer review crawler and commented by human analysts. Read more about our
constantly-updating unique ranking system