The 2 Best Commercial Dehumidifiers September, 2021 (And 7 Other Models)
Our list presenting the latest commercial dehumidifiers includes only dehumidifiers that satisfy these specifications:
This page includes commercial and other high capacity dehumidifiers, such as restoration or crawl space models, though each of these have their own page.

The main criteria for this list is 100-pint dehumidifiers and above, including some 150-pint models and rare ones with an even larger dehumidification capacity.
The List:

Best Model 2021
Alpha
Rank:
#1
Our
Score:
8.6/10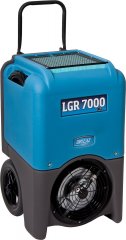 Even with a smaller review count, based on this dehumidifier's average ranking of 86%, we are confident that the Dri-Eaz F412 is currently Alphachooser's best commercial dehumidifier 2021. Furthermore, we think that our 41 reviews sampled from multiple sources give us a
safe-enough
confidence level (
more on confidence levels
) that justifies making it
the most interesting choice
as of now.

Auto-defrost

self-draining


Second Best
Alpha
Rank:
#2
Our
Score:
8.4/10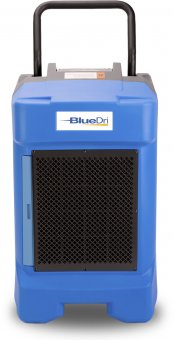 With its star rating of 8 over 77 reviews, here is what we consider second best commercial dehumidifier. * This list, by the way, is based on an in-depth analysis of hundreds of commercial dehumidifier reviews from around the web.

More commercial dehumidifiers, sorted by the latest model first: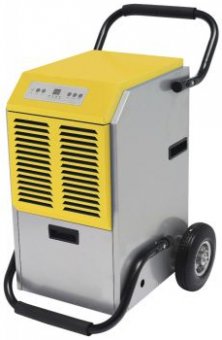 Auto-defrost

24h On-off timer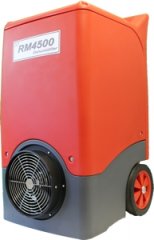 Ebac RM4500 Large Capacity Dehumidifier
Includes A Drain Pump

Auto-defrost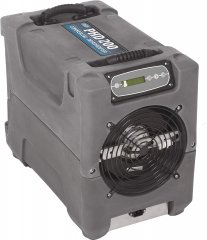 Includes A Drain Pump

Front Air Outlet

2 Fan Speeds

Auto-defrost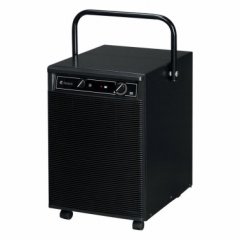 Includes A Drain Pump

Auto-defrost

This page offers an ad-free experience, in exchange for "Check Price" and review links to lead to the stores you know, which pay us a commission that has no effect on your price. Items are chosen independently (regardless of price) by our computer review crawler and commented by human analysts. Read more about our
constantly-updating unique ranking system
You Should Also Check Out: