Here Are The Top 10 Best Air Fryer Toaster Ovens 2021
This list presenting the latest Air Fryer toaster ovens includes only toaster ovens that satisfy these specs:
Air Fryers toaster ovens are essentially convection models... perhaps with more air circulation, so it is mostly a marketing thing.

However, some models here come with air-frying baskets, which can be convenient.
The List:

Best Model 2021
Alpha
Rank:
#1
Our
Score:
9.4/10
Considering its aggregate rank of 94%, we conclude that the Instant Omni Plus Toaster Oven is currently Alphachooser's best Air Fryer toaster oven 2021. Alphachooser also concludes that our sample of 4213 reviews across multiple sources gives us a
high
confidence level (
more on confidence levels
) that prompts us to name it a
"no-brainer best choice."

Air Fry Function

Air Fryer Basket

Reheat Function

Brushed Stainless Steel

Rotisserie Skewer


Second Best
Alpha
Rank:
#2
Our
Score:
8.6/10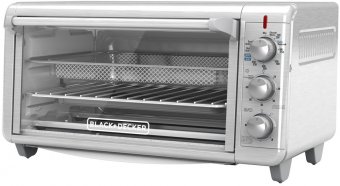 With its 9 stars computed from 6760 reviews, we rank this Black and Decker model second best Air Fryer toaster oven. * This choice (and the following members of this best Air Fryer toaster oven models list), is based on a full analysis of hundreds of Air Fryer toaster oven reviews from multiple sources.

Air Fry Function

Air Fryer Basket

Alpha
Rank:
#3
Our
Score:
9.3/10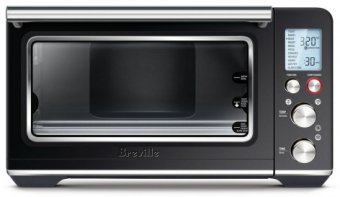 Air Fry Function

Air Fryer Basket

Reheat Function

Digital Controls

Alpha
Rank:
#4
Our
Score:
9.1/10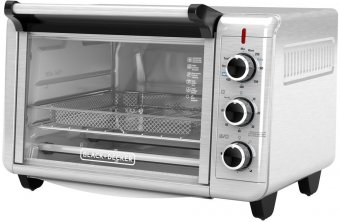 Air Fry Function

Air Fryer Basket
Alpha
Rank:
#5
Our
Score:
8.2/10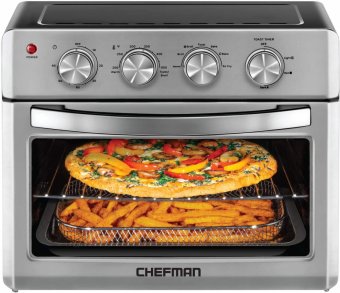 Air Fry Function

Air Fryer Basket

Non-stick Interior
Alpha
Rank:
#6
Our
Score:
8.6/10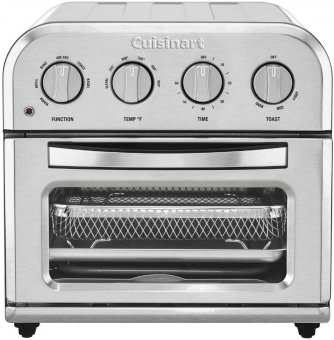 Alpha
Rank:
#7
Our
Score:
8.6/10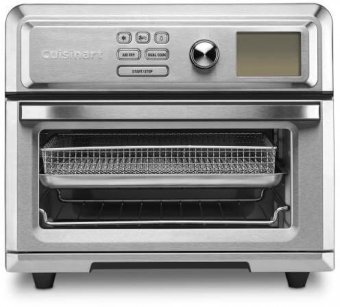 Air Fryer Basket

Reheat Function

Non-stick Interior
Alpha
Rank:
#8
Our
Score:
8.8/10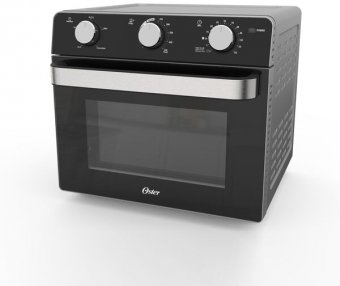 Air Fry Function

Air Fryer Basket

Alpha
Rank:
#9
Our
Score:
9/10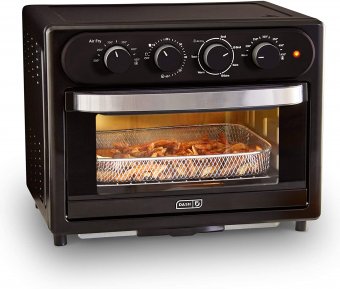 Air Fry Function

Air Fryer Basket
Alpha
Rank:
#10
Our
Score:
8.6/10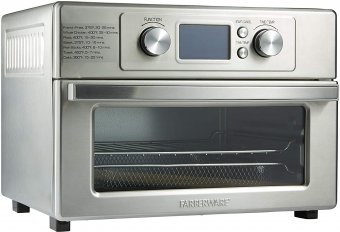 Air Fry Function

Air Fryer Basket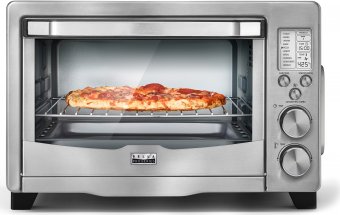 Air Fry Function

Air Fryer Basket

Reheat Function
More Air Fryer toaster ovens, sorted by the latest model first: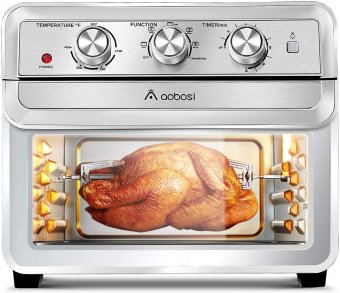 Air Fryer Basket

Rotisserie Skewer

This page offers an ad-free experience, in exchange for "Check Price" and review links to lead to the stores you know, which pay us a commission that has no effect on your price. Items are chosen independently (regardless of price) by our computer review crawler and commented by human analysts. Read more about our
constantly-updating unique ranking system
You Should Also Check Out: