12 Crucial Cuisinart CSO-300N Toaster Oven Specs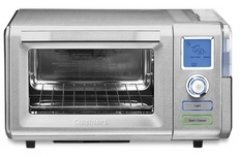 Average rating:

(
89
/100 from
194
reviews over
5
sources)




Tools
Basics
Release year
2016
Main category
small toaster oven
Dimensions
11 x 14 x 19.5 inches
Dimensions mm
279.4 x 355.6 x 495.3 mm
Manufacture product ID
CSO-300N
Special Included Accessories
Wire rack /// Baking pan /// Broiling rack /// Drip tray
Available colors
Silver




Options
Finish
? (It seems to be stainless steel)
Crumb tray
Other Specs
Pizza fit
12 inches
Inside capacity
0.6 cubic feet
Preset programs
Steam bake, Steam broil
* Specifications cannot be guaranteed accurate. Please do your own research before buying a toaster oven. Manufacturers may have omited some specs, making it difficult for us to know whether or not a specific model has a specific function. If you see an error in this Cuisinart CSO-300N spec sheet, please let us know as soon as possible.
You Should Also Check Out: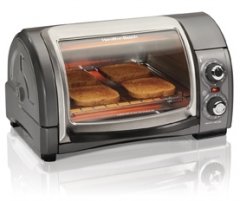 From Chicken-rotisserie to convection models, check out this overview of what toaster ovens can do for you!