The 6 Best RV GPS As Of November, 2020 (And 2 Other Models)
This page lists the newest RV GPS units that provide RV-specific information and generally include a built-in tripbook, such as the Good Sam Trailer Life directory in the case of Magellan models and, for Rand McNally's TripMaker RVND units, of course, the Rand McNally trip book, which existed in print way before GPS systems were invented. Expect features like customized RV routes (so you can avoid restricted areas and roads with low underpasses), RV parks, electric hook-ups, on-site laundry and water, and other useful establishments along the way, among other things.
The GPS models shown here were designed specifically for RV use and have displays of at least 4.3 inches.
The List:

Best Model 2020
Alpha
Rank:
#1
Our
Score:
4.5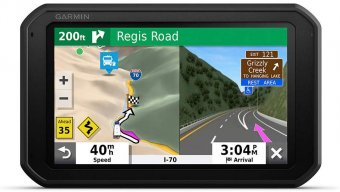 Even with a lower review count, considering its aggregated ranking of 90%, we determined that the Garmin RV 785 & Traffic is currently Alphachooser's best RV GPS 2020. We also believe that our 623 reviews sampled from multiple sources give us a
safe-enough
confidence level (
more on confidence levels
) that allows us to call it
the most interesting choice
as of now.

Free lifetime map updates

Wi-Fi Enabled


Second Best
Alpha
Rank:
#2
Our
Score:
4.1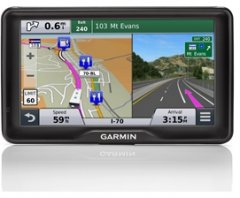 The Garmin RV 760LMT sits among the
big guys
in the world of RV GPS navigators with its 7-inch screen size -- a good number of alternatives opt for 6 inches of display real estate or lower, and, while some may assume that its huge form factor makes it uncomfortably bulky, our shopping robot scoured through 2956 reviews and concluded that its size is what actually matters for many buyers. One positive review, for instance, says that its 7-inch (800 x 480) screen is a welcome feature, especially since it stays still on the suction cup mounting system where a smaller 4-inch unit once rested, while another buyer claims that size was the best thing about this unit.
A few other reviewers who praised the 760LMT, which, by the way has an average star rating of 4 stars, mention that its voice commands feature and ability to pin-point RV parks (A familiar, but still appreciable perk) are notable facets as well. The 760LMT's key features also obviously include specialized RV routing, which essentially lets users program the dimensions of their RV into the GPS, for more accurate navigation instructions, aiming to spare you the trouble of dealing with tight squeezes like low-clearance bridges.
On the flip side, some complaints about this unit include the fact that its incessant flashing of warnings (which the reviewer claims are already made clear by road signs anyway) is a distraction while driving. Some also found its connectivity rather sluggish, saying that they ended up relying on mobile apps and Google Maps to navigate, but that's in the context of so many other reviewers being fully satisfied. Another reviewer complained about its tendencies to freeze when driving into metropolitan areas, although he also states that a software update, which you should definitely take note of, while you're here, did the trick.
With that said, the 4-star 760LMT is Alphachooser's second best RV GPS 2020 and ranks relatively high when pitted against other GPS units of its kind.

Free lifetime map updates
Alpha
Rank:
#3
Our
Score:
4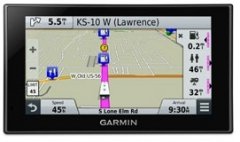 Standing at 6 inches, the Garmin RV 660LMT is an RV GPS with backup camera input, obviously letting you pair it with a compatible backup camera so you can see behind your RV when driving in reverse. As a standalone RV GPS, it pretty much offers things that you would normally look for in a GPS system, such as custom RV routing (depending on the weight and dimensions of your vehicle), route elevation profile, and a list of RV campgrounds and service centers.
Some of the criticisms made on this 4-star backup-camera-supporting RV GPS were more incidental than technical, with one buyer saying that it directed them away from a traffic incident up ahead, but led them into the center of a large city, which, as you know, is not the most convenient position for an RV or towable trailer to be in. Having said that, the same buyer mentioned that this particular model takes some getting used to, commending its snappy response to voice commands. Other buyers also praised this backup-camera RV GPS's elevation and grade features, which come particularly handy when driving over mountains. Additionally, some appreciated it for being easily programmable. A couple of other users even go so far as to say that it works as advertised, which is undoubtedly music to the ears of the folks over at Gamin.
Unsurprisingly, though, there were a few unhappy reviewers as well, one of them complaining that the 660LMT keeps on altering the routing without reason. Moreover, another buyer recalled a time when the 660LMT led them to steep inclines and curvy roads, instead of directing them to main highways -- a common problem among GPS, which sometimes depends on the settings you choose.
So, after scouring through a total of 727 reviews in this category and taking into account positive and negative reviews as well as everything in between, our shopping algorithm determined that the Garmin RV 660LMT GPS is worthy of a spot in the top 6 GPS systems with backup camera support.

Free lifetime map updates
Alpha
Rank:
#4
Our
Score:
4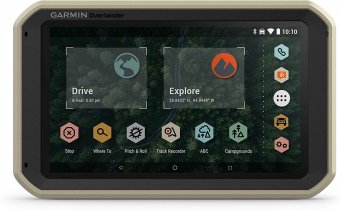 Free lifetime map updates

Wi-Fi Enabled
Alpha
Rank:
#5
Our
Score:
3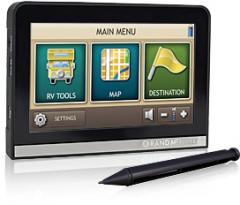 Height Limit Alerts

Rand McNally Travel Guide
Alpha
Rank:
#6
Our
Score:
2.7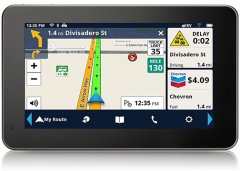 Free lifetime map updates

Good Sam Travel Guide

Wi-Fi Enabled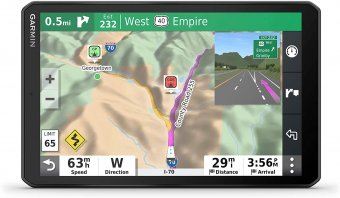 Free lifetime map updates

Wi-Fi Enabled

Alexa-compatible
More RV GPS, sorted by the latest model first: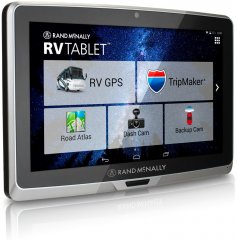 The 7-inch Rand McNally RV Tablet 70 gets true to its name by adding tablet features, such as Wi-Fi compatibility, a 5-megapixel dash camera, and because of its Android nature, the ability to download applications, to RV GPS specs like lane guidance, traffic predictions, and camper POIs along the route

Free lifetime map updates

Rand McNally Travel Guide

Wi-Fi Enabled

This page offers an ad-free experience, in exchange for "Check Price" and review links to lead to the stores you know, which pay us a commission that has no effect on your price. Items are chosen independently (regardless of price) by our computer review crawler and commented by human analysts. Read more about our
constantly-updating unique ranking system
You Should Also Check Out: