The 3 Best Cordless Shop Vacuums September, 2020 (And 9 Other Models)
Our list of the newest cordless shop vacuums includes only shop vacuums that obey to these rules:
The shop vacuums listed here must be able to handle wet and dry pickup and must be battery-operated and cordless

The list may include some backpack models
The List:

Best Model 2020
Alpha
Rank:
#1
Our
Score:
4.4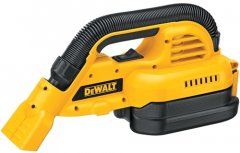 Despite a small review count, given this cordless wet dry shop vacuum's aggregated ranking of 88%, we believe that the DeWALT DC515B 18-Volt is currently Alphachooser's best cordless wet dry shop vacuum 2020. Furthermore, we think that our sample of 1114 reviews from multiple sources gives us a
safe-enough
confidence level (
more on confidence levels
) that pushes us to call it
the most interesting choice
as of now.


A capacity of 0.5 gallons

Second Best
Alpha
Rank:
#2
Our
Score:
4.6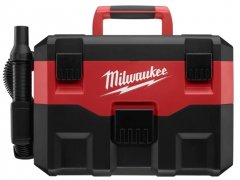 This 2-gallon cordless vacuum has a rated max airflow of 45CFM and sealed pressure of 32 inches. While it doesn't come with its own battery, it is compatible with both Milwaukee's 18V
RED LITHIUM
Li-ion batteries and the regular 18V NiCD slide-on batteries. It comes with a 6-inch hose, a crevice tool, utility nozzle, and a HEPA filter rated at .3 microns (which is typical of most HEPA filters).
Many users who gave the M18 high-scoring reviews praised its toolbox style and built-in accessory storage which make for a compact overall design. One user noted that none of its accessories stick out when stored, so they did not need to worry about it getting snagged while being carried. Another one liked how it can use other batteries from their other Milwaukee tools and specifically bought it for that reason.
A common complaint about the M18 was the fact that it lacks a 110V cord to let it connect to a power outlet, which means the only way to use it is to actually buy a separate battery (We encourage you, however, to look at the other good choices on this page, as some of them are hybrid, meaning they also include a standard power cord). Even with a fully-charged battery, users found that it only runs for about 10-11 minutes. However, even those who are critical of the M18 still approved of its overall performance, which is why, when our shopping algorithm crawled over 421 reviews, it found it to gather an average of 4.5 stars.
The M18 may have impressed most of its users that it warranted a spot in our top 3 cordless vacuums.


Also Good
Alpha
Rank:
#3
Our
Score:
4.5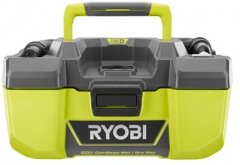 A capacity of 3 gallons

A battery voltage of = 18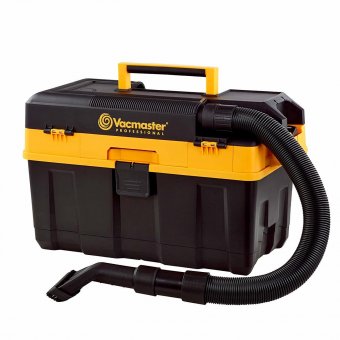 A capacity of 4-gal gallons

A battery voltage of = 20
More cordless shop vacuums, sorted by the latest model first: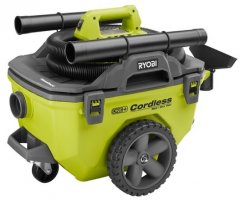 A capacity of 6 gallons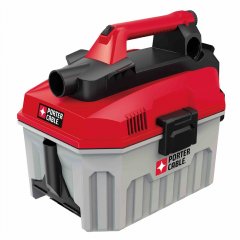 A capacity of 2 gallons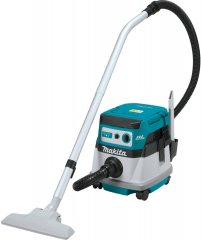 A capacity of 2.1 (1.5 wet) gallons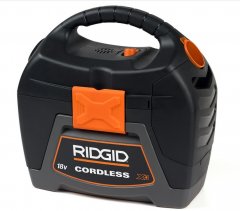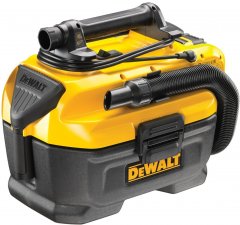 A capacity of 1.98 gallons

A battery voltage of = 14.4 (also accepts 18V XR Li-Ion batteries)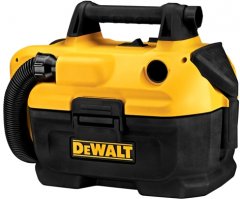 Most users liked it for its compact design, others were impressed by how it "sucks", but what exactly makes the DCV580 a cordless vacuum worthy of an adjusted score of (rating temporarily unavailable) stars? A closer look at its specs should give would-be buyers a clearer idea.
At only 12.3 inches wide and 13.1 inches tall, the DCV580's compact build makes it small enough to be carried around the shop or at home. Its 5-foot crush-resistant hose can lock on to its side exhaust port, converting it into a blower. The hose can be modified further using the crevice tool and wide nozzle tool attachments included in the bundle, a classic, though.
The vacuum is compatible with DeWALT's 20-volt MAX Lithium-ion battery or the 18-volt XPR batteries, both of which are used to power other DeWALT cordless tools. Several users noted that a fully-charged battery has enough power for about 20-30 minutes of use. This is a bare tool, so both battery options (and their respective chargers) have to be purchased separately or obtained from other DeWALT tool bundles.


A capacity of 5 gallons

A battery voltage of = 20 (There is also an 18-volt battery)
The DeWALT DCV581H was apparently made for people who need shop vacuums for both indoor and outdoor use. It can run as a cordless model on 18-volt or 20-volt MAX batteries, which are sold separately, or electricity. It also comes with a washable HEPA-rated wet/dry filter that traps dust and, according to DeWALT, removes more airborne particles than regular filters.


This page offers an ad-free experience, in exchange for "Check Price" and review links to lead to the stores you know, which pay us a commission that has no effect on your price. Items are chosen independently (regardless of price) by our computer review crawler and commented by human analysts. Read more about our
constantly-updating unique ranking system
You Should Also Check Out: