Complete Briggs & Stratton 1696737 Blower Specs
Avg. rating: (80%) (1 reviews)


Basics
Main sub-category
gas snow blower cheaper than $500
Blower type
Single-stage
Intake Width
22 "
Intake Height
12.5 "
Weight
93
Warranty
3 years
Commercial warranty
0.25 years
Release year
2016
Release month
10
Release quarter
4
Handle material
Metal
Weight lbs with package
108




Intake Specs
Auger Style
Paddle
Auger Diameter
10 "
Auger material
Steel auger shaft with thermal plastic urethane (TPU)
Auger Gear Case Material
Polymer
Scraper type
Fixed
Performance
Throwing Distance
30 feet
Engine Make
Briggs & Stratton
Engine Model
Snow series 950
Engine ignition
Spark plugs
Cylinder displacement
208 cc
Engine fuel
Gasoline
Fuel Tank Capacity
0.79 gal. (Or 3L / 3.2 qts.)
Gross Torque
9.50 foot-lbs
Starter type
Recoil
Fuel Cap
Yes
Chute / Deflector
Chute Material
Plastic
Chute Rotation
200 °
Other Specs & Features
Manufacture product ID
1696737
UPC code
47282078303
Drive system type
Auger-assisted
Wheel type
Standard (Plastic with rubber tires)
Tire Size
8 x 2 inches
Handle Type
Ergonomic
Control Type
FreeHand
Briggs & Stratton 1696737 Links:
Snow Blower Eliminator Chooser 2017
Confused? Let us find your Top 10 best snow blowers. with our chooser. Start Now!
You Should Also Check Out: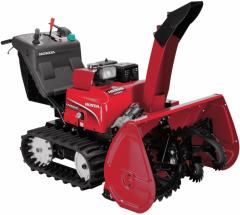 From hundred-dollar electric shovels to extreme ride-on track snow blowers, the choice depends on just how much snow you need to handle! Learn about the various formats and features in our unique snow blower discovery gallery.