36 Crucial Briggs & Stratton 1696737 Snow Blower Specs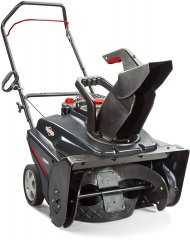 Average rating:

(
80
/100 from
1
reviews)





Start 3-picture discovery gallery
Tools
Basics
Main sub-category
gas snow blower cheaper than $500
Blower type
Single-stage
Intake Width
22 "
Intake Height
12.5 "
Weight
93
Warranty
3 years
Commercial warranty
0.25 years
Release year
2016
Release month
10
Release quarter
4
Handle material
Metal
Weight lbs with package
108




Intake Specs
Auger Style
Paddle
Auger Diameter
10 "
Auger material
Steel auger shaft with thermal plastic urethane (TPU)
Auger Gear Case Material
Polymer
Scraper type
Fixed
Performance
Throwing Distance
30 feet
Engine Make
Briggs & Stratton
Engine Model
Snow series 950
Engine ignition
Spark plugs
Cylinder displacement
208 cc
Engine fuel
Gasoline
Fuel Tank Capacity
0.79 gal. (Or 3L / 3.2 qts.)
Gross Torque
9.50 foot-lbs
Starter type
Recoil
Fuel Cap
Chute / Deflector
Chute Material
Plastic
Chute Rotation
200 °
Other Features
Manufacture product ID
1696737
UPC code
47282078303
Drive system type
Auger-assisted
Wheel type
Standard (Plastic with rubber tires)
Tire Size
8 x 2 inches
Handle Type
Ergonomic
Control Type
FreeHand
* Specifications cannot be guaranteed accurate. Please do your own research before buying a snow blower. Manufacturers sometimes omit certain functions, making it difficult for us to know whether or not a specific model has a specific function. If you see an error in this Briggs & Stratton 1696737 spec sheet, please let us know as soon as possible.
Snow Blower Eliminator Chooser 2017
Confused? Let us find your Top 10 best snow blowers. with our chooser. Start Now!
You Should Also Check Out: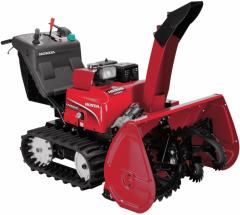 From hundred-dollar electric shovels to extreme ride-on track snow blowers, the choice depends on just how much snow you need to handle! Learn about the various formats and features in our unique snow blower discovery gallery.