Compare the Latest 5 Sony Tablet Computers 2017

List of the latest Sony tablet computers in the order in which they were added to our database (To compare any of the 5 models, just click their Add to compare button):
The two latest Sony 10-inch tablet computers (as of August, 2017)



Avg. rating: (81%) (184 reviews over 3 sources)

High-end 10.1-inch tablet with a high-resolution screen (2560 x 1600 pixels) and a 64-bit octa-core processor housed in a thin (6.1mm) and lightweight (393g) IP68-/65-certified enclosure.



Avg. rating: (83%) (1125 reviews over 4 sources)

High-end 10.1-inch entertainment slate claiming to be the world's thinnest (6.4mm) and lightest (15.5 ounces) waterproof tablet and boasting a surprisingly long battery life.
Two Sony android tablet computers



Avg. rating: (76%) (1496 reviews over 5 sources)

8-inch high-end waterproof tablet best suited for gaming and watching movies with its 2.5GHz quad-core processor, sizable (4500mAh battery) and an included PlayStation 4 app.
| | |
| --- | --- |
| | Avg. rating: (73%) (389 reviews over 3 sources) |
And other models...
| | |
| --- | --- |
| | Sony's 13.3-inch e-reader tablet, which seems under-equipped, due to a non-backlit electrophoretic display, a 4GB internal storage, and a limited file-handling ecosystem that only accepts PDF files. |

You Should Also Check Out:
You Should Also Check Out: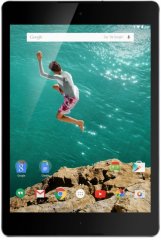 Tablet computers are as complex as cell phones. Understand them before choosing one, with our tablet discovery picture gallery.