The 9 Best Garage Shop Vacs As Of November, 2019 (And 2 Other Models)
Our list of the newest garage shop vacs includes only shop vacuums that obey to these rules:
Shop vacs shown here must be either sold as garage models or wall-mounted (which equates a garage model, essentially)

We took care of quoting specs that matter for garage shop vacs, including hose length, when available, peak HP and Air Watts.
The List:

Best Model 2019
Alpha
Rank:
#1
Our
Score:
4.5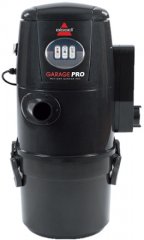 Considering its average rank of 88%, we determined that the BISSELL Garage Pro 18P03 is currently Alphachooser's best garage shop vac 2019. We also believe that our 534 reviews sampled from our sources give us a
high
confidence level (
more on confidence levels
) that allows us to call it a
"no-brainer best choice."



Second Best
Alpha
Rank:
#2
Our
Score:
4.5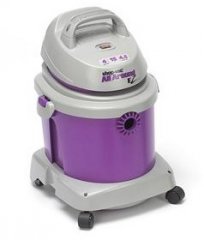 With its star rating of 4.5 over 306 reviews, we rank this Shop-Vac model second best garage shop vac. * Btw, our choices are based on an in-depth analysis of hundreds of garage shop vac reviews from multiple sources.

Alpha
Rank:
#3
Our
Score:
4.5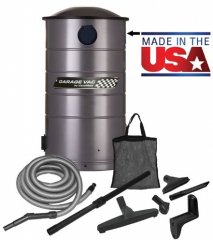 Amidst the popularity of pretty, portable garage vacuum's, Vacumaid's 31-pound Garage Vac Pro stays mounted to a wall with its lack of carry handles and a compact design. Does its specs matter enough to compensate for its bulk and lack of mobility? We took a closer look at what users have to say about it.
Users who liked the Garage Vac Pro noted its ability to put out a lot of power: its 15-Amp motor and 740 peak air watts are well above average compared to those of other garage vacuums we have in our database! In fact, the words ((Q))good suction((Q)) frequently popped up in most of the positive reviews we checked at the time of this writing. Many users also liked the accessories that came bundled with the vacuum, which included a 30-foot hose that we assume should be more than enough to reach any spot in an average-sized garage or room. Although users can insert the hose into its blower port, one of them noted that it doesn't blow out as much air as a dedicated leaf blower. It's clearly a vacuum that sucks more than it blows!
So how did the Garage Vac Pro fare in terms of feedback? Our shopping algorithm crawled through 291 reviews and gave the wall-mounted powerhouse an adjusted score of 4.5 stars. The Garage Vac Pro may not be a portable option, but its power and range still makes it one of the best options around if you have the wall space to spare.

Alpha
Rank:
#4
Our
Score:
4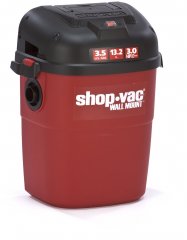 Cleaning a busy garage space with a regular vacuum cleaner can be quite a hassle because workbenches and parked vehicles that leave very little room to someone holding a large appliance. The 3940100 aims to solve that problem by letting users bring the power of a vacuum to any spot in the garage without the bulk. This garage vac comes with an 18-foot hose so users can bring its 180CFM suction power anywhere within that range. Should there be anything beyond the initial range of the hose, three extension cords can be used to further increase the distance covered while the main unit stays firmly secured to the wall.
After our system gave the 3940100 an adjusted score of 4 stars, we scanned over 161 user reviews to find out what people think of this garage vac. One user was glad that the long hose allowed them to vacuum both areas in the garage and hard-to-reach areas inside their vehicle without any problem. Another user praised its compact design, recommending it to people looking for a garage vacuum system for small shops. They were also impressed by its 3 horsepower engine, claiming that other options were only 1 or 2 horsepower garage vacuums. Aside from a few complaints about loud noise (which some find acceptable since they are using it in a garage anyway), a major point of contention for users critical of the wall-mounted garage vacuum was that it does not have enough power to fully take advantage of the hose, with some of them even wishing there was a shorter option. Still, there were more users who thought that it was powerful enough to meet their needs.
The 3940100's long hose and wall-mounted design is a winning combination, making it a great option for those looking for a vacuum for their garage.

Alpha
Rank:
#6
Our
Score:
4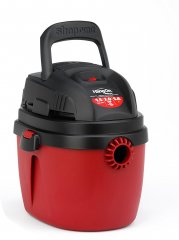 Alpha
Rank:
#7
Our
Score:
4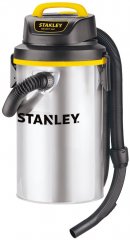 Alpha
Rank:
#8
Our
Score:
4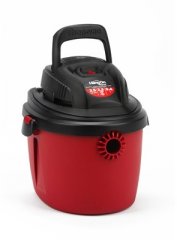 Because a busy garage can easily get cluttered with benches, crates, and a vehicle or two, portability is a very important factor when looking for a garage vacuum system. At 11 inches wide and 12.5 inches tall, Shop-vac's 2036000 garage vac is one of the most compact vacuums we have in our database at the time this was written.
Besides its compact build, the 2036000 can also be mounted on a wall for storage. However, it only comes with a 4-foot hose, which means it can't be used while mounted unlike other wall-mounted options that have longer hoses. Some were disappointed by the attachments that came bundled with it, particularly the spade attachment that, as one user pointed out, ((Q))leaves a little to be desired as far as sucking a surface at level((Q)). One user was also vocal about it not having any wands to extend its reach.
Despite its shortcomings, many people still liked the 2036000, with most of them praising it for having a lot of power considering its size (it has a 2.5HP and a rated air flow of 58CFM) . One user also thought that the short hose is an asset, especially when combined with the main unit's portable design since there are less things that can get snagged while using the vacuum in their vehicle or the narrow spaces in their garage. Its blower feature is also a nice bonus for some users, especially because it makes things easier by being able to blow away leaves and dirt.
To get a broader view of things, we had our shopping algorithm check 234 reviews for the 2036000. The vacuum received an adjusted score of 4 stars and was recognized by our system as one of the top 9 garage vacs available today.

Alpha
Rank:
#9
Our
Score:
4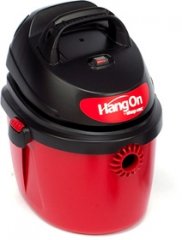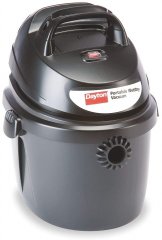 More garage shop vacs, sorted by the latest model first:

Ridgid WD5500 Wall Mounted Garage Vacuum

This page offers an ad-free experience, in exchange for "Check Price" and review links to lead to the stores you know, which pay us a commission that has no effect on your price. Items are chosen independently (regardless of price) by our computer review crawler and commented by human analysts. Read more about our
constantly-updating unique ranking system
You Should Also Check Out: