The 7 Best Small Shop Vacuums September, 2019 (And 1 Other Model)
Our list presenting the latest small shop vacuums includes only shop vacuums that satisfy these specifications:
Mini shop vacs must be part of the 1- to 2-gallon shop vacuum class and no bigger than 3 gallons

They typically feature a peak horsepower of less than 3HP and some of them, but not all, are still portable, but do not include casters, given their small size.

* This list focuses only on corded, standard small shop vacs, so it does not include cordless models (of which many are small), which have their own list
The List:

Best Model 2019
Alpha
Rank:
#1
Our
Score:
4.5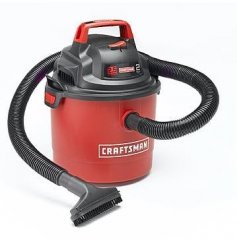 Considering its aggregate ranking of 88%, we determined that the Craftsman Portable Wall Mount Wet or Dry Vacuum is currently Alphachooser's best small shop vacuum 2019. We also believe that our 46 reviews sampled from our sources give us a
high
confidence level (
more on confidence levels
) that justifies to call it a
"no-brainer best choice."


Second Best
Alpha
Rank:
#2
Our
Score:
4

With its star rating of 4 computed from 669 reviews, here is what we consider second best small shop vacuum. * By the way, our list is based on an in-depth analysis of hundreds of small shop vacuum reviews from around the web.

Alpha
Rank:
#3
Our
Score:
4.5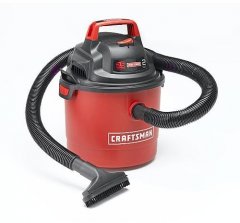 Alpha
Rank:
#4
Our
Score:
4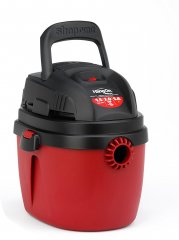 Alpha
Rank:
#5
Our
Score:
4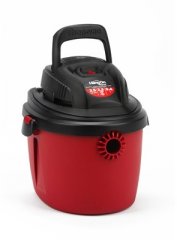 Alpha
Rank:
#6
Our
Score:
4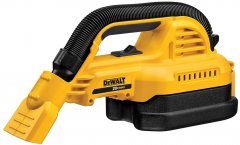 Alpha
Rank:
#7
Our
Score:
2.5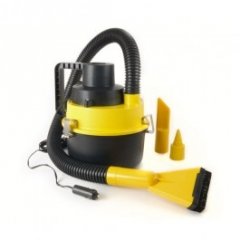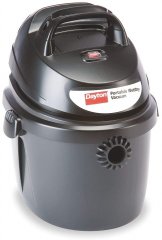 More small shop vacuums, sorted by the latest model first:

This page offers an ad-free experience, in exchange for "Check Price" and review links to lead to the stores you know, which pay us a commission that has no effect on your price. Items are chosen independently (regardless of price) by our computer review crawler and commented by human analysts. Read more about our
constantly-updating unique ranking system
You Should Also Check Out: