Here Are The Top 10 Best Vacuum Mops As Of July, 2021
Our list of the latest vacuum mops includes only vacuums that satisfy these specifications:
Our list excludes machines that are just mopping or scrubbing and focuses only on actual floor-washing vacuums.

Washing works for hardwood floors, tiles and other surfaces (multi-surface).

All these wet and dry vacuums include both a clean water and dirty water tank.
The List:

Best Model 2021
Alpha
Rank:
#1
Our
Score:
4.7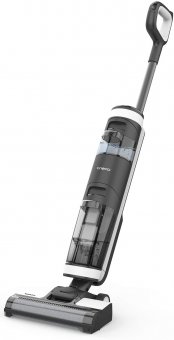 Based on its aggregated rank of 94%, we conclude that the Tineco Floor One S3 is currently Alphachooser's best vacuum mop 2021. Alphachooser also concludes that our sample of 3866 reviews across multiple sources gives us a
high
confidence level (
more on confidence levels
) that justifies calling it a
"no-brainer best choice."

Wet Mop Option

Lithium Battery

HEPA Filter


Second Best
Alpha
Rank:
#2
Our
Score:
4.7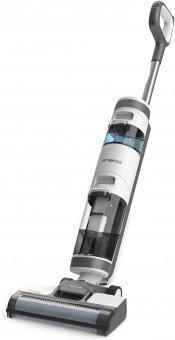 Based on 4.5 stars averaged over 3656 reviews, we rank this Tineco model second best vacuum mop. * Our list is based on a full computation of hundreds of vacuum mop reviews from multiple sources.

Wet Mop Option

Lithium Battery

HEPA Filter
Alpha
Rank:
#3
Our
Score:
4.6


Wet Mop Option

Pet Hair Option
Alpha
Rank:
#4
Our
Score:
4.4



Detachable Canister Combo

Wet Mop Option

Steerable Nozzle
Alpha
Rank:
#5
Our
Score:
4.4



Detachable Canister Combo

Wet Mop Option

Pet Hair Option

Lithium Battery

Steerable Nozzle

Charging Dock Station
Alpha
Rank:
#6
Our
Score:
4.2



Detachable Canister Combo

Wet Mop Option

Pet Hair Option

Cyclonic Vacuum
Alpha
Rank:
#7
Our
Score:
4.1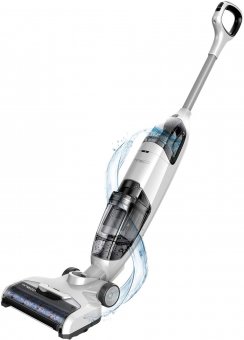 Wet Mop Option

Pet Hair Option

Lithium Battery

Alpha
Rank:
#8
Our
Score:
4.1



Detachable Canister Combo

Wet Mop Option

Pet Hair Option
Alpha
Rank:
#9
Our
Score:
4.3



Detachable Canister Combo

Wet Mop Option

Pet Hair Option

Cyclonic Vacuum

Sanitizing mode
Alpha
Rank:
#10
Our
Score:
4.1



Detachable Canister Combo

Wet Mop Option

Pet Hair Option

Lithium Battery

Charging Dock Station


Wet Mop Option

Pet Hair Option

More vacuum mops, sorted by the latest model first:


Motorized Carpet Brush

Wet Mop Option

Pet Hair Option

Washable Filter

Lithium Battery

Steerable Nozzle

This page offers an ad-free experience, in exchange for "Check Price" and review links to lead to the stores you know, which pay us a commission that has no effect on your price. Items are chosen independently (regardless of price) by our computer review crawler and commented by human analysts. Read more about our
constantly-updating unique ranking system
You Should Also Check Out: