Compare the Latest 6 Craftsman Drill Drivers 2021
List of the latest Craftsman drill drivers in the order in which they were added to our database (To compare any of the 6 models, just click their Add to compare button):


The Three Latest Craftsman 20v Cordless Drills (as Of October, 2021)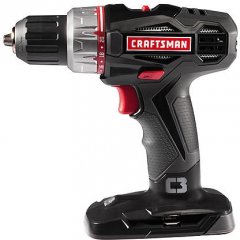 Featuring an additional 19.2V battery with a 60-minute charge time, the Craftsman 5275.1 drill driver relies on a 1/2-inch keyless chuck, a built-in LED light, and 21 clutch settings for taking on drilling tasks.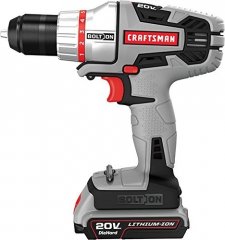 Having only 11 clutch settings is rather-unimpressive, but the Craftsman 46133 cordless drill shows off a drill/driver head that can be detached and replaced with other Bolt-On series attachments, while featuring a metal dual-sleeve chuck, an LED worklight, and a 60-minute charger that can be wall-mounted.
Two Craftsman Cordless Drills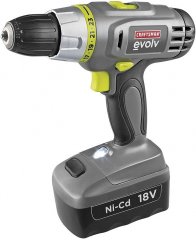 Relying on 24 clutch settings, a 2-speed motor, an LED work light, and a keyless chuck (we cannot find the exact size of the chuck) the Craftsman Evolv S-C5263/E drill driver projects a rather-heavy profile, as suggested by its above-average 92.8-ounce weight.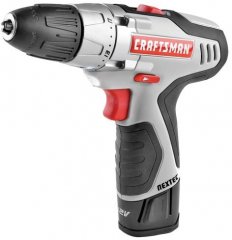 Weighing a below-average 35.2 ounces, the Craftsman 17586 drill driver keeps a rather-lightweight profile while being backed by 18 clutch settings, an LED light, a 3/8-inch keyless chuck, and a 12-volt battery that has a 30-minute charging time.
Other models...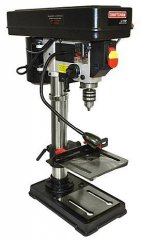 Carrying a 1/2-horsepower 5-speed induction motor, the Craftsman ZJ4113Z drill press gets to work with its half-inch keyed chuck, a sight window for monitoring the drilling speed, and a laser centering guide (X- and Y-axis positioning).
You Should Also Check Out: