Here Are The Top 10 Best Small Cordless Drills 2021
Our list of the newest small cordless drills includes only drill drivers that obey to these rules:
In our book, small drills must fit in tight places, which means they must be short, with an overall length of no more than roughly 7 1/2 inches (or 19cm)

A light weight is also a factor, so we limited this list to models weighing less than 52 ounces (or roughly 1.5Kg)

AlphaChooser currently only covers cordless drills, so all models shown here are cordless (but most small drills are cordless anyway)
The List:

Best Model 2021
Alpha
Rank:
#1
Our
Score:
4.8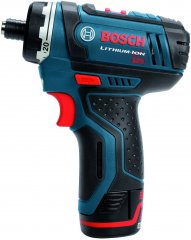 After examining the scores of 3767 reviews from two sources, our system gave the PS21 an adjusted score of 5 stars
This 2-speed, small cordless "pocket drill" is powered by a 12V lithium-ion battery, two of which are readily available if you purchase the PS21-2A model variant, which also comes with a carrying case and two power drive bits. The PS21 is also available in its bare tool variant (PS21), and an alternate variant (PS21BN) which loses the original variant's case and extra battery in exchange for an Exact-Fit insert tray.
Users who gave the PS21 a high score praised it for being a "tiny powerhouse". One user claimed that his PS21 can match or exceed some of their higher-voltage drills. Another user said they loved the compact design and light weight while many others also liked the battery for having a long charge time (Bosch did not specify the exact battery usage time, but a look at the reviews suggests that it's a lot longer than users would have expected from a 2000mAh 12v battery).
Very few users gave the PS21 a lower-than-average score. One reviewer complained about the drill having a slight delay when the trigger is pressed. Other users were disappointed with their drills failing sooner than they expected, with some experiencing problems as early as 6 weeks. Fortunately for the PS21, bad reviews seem to be a minority, with roughly 90% of the reviewers giving it a score of 4 or higher.
Plenty of punch in a compact design have helped the PS21 win the hearts of many. Because of this, our system ranks the small cordless drill as the number one product in its category with a 98 confidence level (More on confidence levels)(Learn how we rank items).

Socket-Ready Chuck

Quick-change Chuck

2 Speeds

Keyless Chuck

Second Best
Alpha
Rank:
#2
Our
Score:
4.6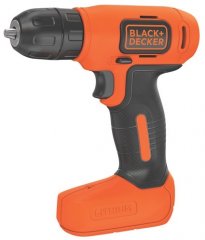 Based on 4.5 stars averaged over 4136 reviews, here is what we consider second best small cordless drill. * These choices are based on a full computation of hundreds of small cordless drill reviews from around the web.

Alpha
Rank:
#3
Our
Score:
4.7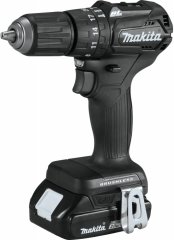 Brushless Motor

Hammer-Drill Mode

2 Speeds
Alpha
Rank:
#4
Our
Score:
4.8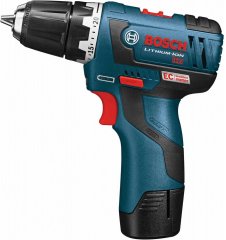 Brushless Motor

2 Speeds

Keyless Chuck
Alpha
Rank:
#5
Our
Score:
4.6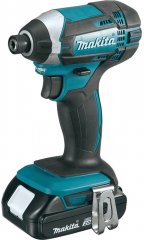 Brushless Motor

Socket-Ready Chuck

Hammer-Drill Mode
Alpha
Rank:
#6
Our
Score:
4.6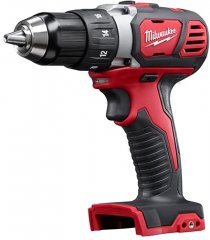 Alpha
Rank:
#7
Our
Score:
4.6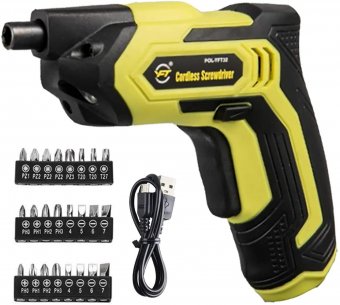 Alpha
Rank:
#8
Our
Score:
4.6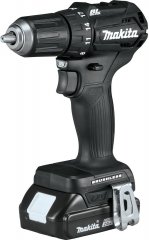 Brushless Motor

2 Speeds

Keyless Chuck
Alpha
Rank:
#9
Our
Score:
4.5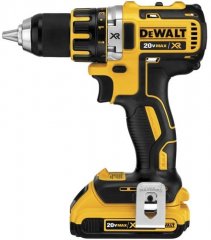 After taking a closer look at 241 reviews, our system gave the DCD790D2 an adjusted score of 4.5 stars. The DCD790D2 garnered much praise from having a strong compact design. However, our database shows that this 20V small cordless drill's specs are fairly average compared to other cordless drills we had on record at the time of this writing, with a listed high no-load RPM of 2,000 and 15 clutch settings (Other cordless drills in the category can have as high as 19 settings). Based on user feedback, people who tagged the DCD790D2 as strong and compact see it as a powerhouse because of its ability to perform well when used for its intended purpose, which mostly consists of DIY home tasks. Other things that users particularly liked about the DCD790D2 are its batteries and chuck. Since the drill comes in a kit (Other drills do too), with two 2000mAh lithium ion batteries and a charger, users can keep using it while the spare battery is being charged. Meanwhile, the all-metal chuck also seems to be a well-loved feature. The drill's built-in LED lamp also deserves a special mention. Because it is located at the base of the handle (instead of being right above the trigger), users claim that the light does not cast a shadow over the working area -- we have seen many reviewers complain about that problem on other drills. The DCD790D2 has its fair share of negative feedback. Many users that gave it a low score complained about how the bits tend to get loosened (a relatively common drill problem) and wobble easily during use. According to another user, wobbling isn't exclusive to the drill bits, since the mechanism keeping the battery also feels loose . Although the DCD790D2 was shy of reaching the number one spot, it still manages to find itself in the top 10 drills in its category

Brushless Motor

2 Speeds

Keyless Chuck
Alpha
Rank:
#10
Our
Score:
4.4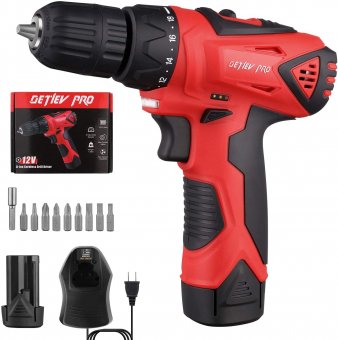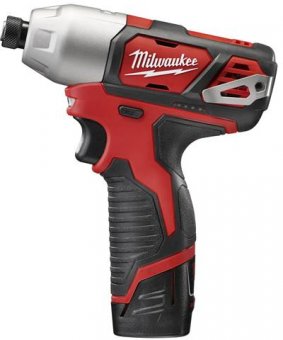 Socket-Ready Chuck

Hammer-Drill Mode
More small cordless drills, sorted by the latest model first:


This page offers an ad-free experience, in exchange for "Check Price" and review links to lead to the stores you know, which pay us a commission that has no effect on your price. Items are chosen independently (regardless of price) by our computer review crawler and commented by human analysts. Read more about our
constantly-updating unique ranking system
You Should Also Check Out: