Compare the Latest 3 Oster Rice Cookers 2023
List of the latest Oster rice cookers in the order in which they were added to our database (To compare any of the 3 models, just click their Add to compare button):


Advertising disclosure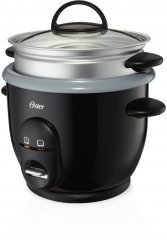 This rice cooker and food steamer combo has pretty standard specs (such as an auto-keep-warm function and a 6-cup capacity), save for Oster's DuraCeramic interior coating, which is titanium-infused and is claimed to cook faster and last longer compared to non-stick pots.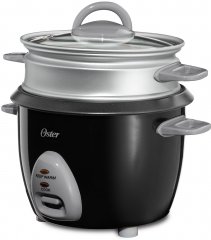 The CKSTRCMS65, Oster's 6-cup rice cooker, also performs as a food steamer and positions itself on the more simplistic side with its 2 basic modes: cook and keep-warm.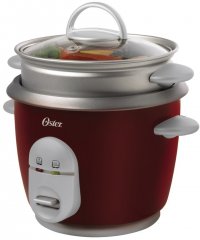 Fitted with basic functions like auto shut-off and keep-warm, this uncomplicated 6-cup rice cooker switches between cook and keep-warm modes with the same button (as with most basic models) and can also steam food with its 1-liter steaming tray.
You Should Also Check Out...