Compare the Latest 3 Panasonic Rice Cookers 2023
Here are the latest Panasonic rice cookers in increasing order (To compare any of the 3 models, just click their Add to compare button):


Advertising disclosure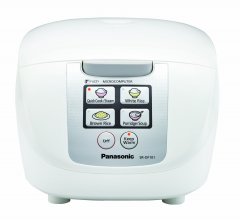 The SR-DF101 is Panasonic's microcomputer-controlled rice cooker that runs on fuzzy logic (a staple of Japanese rice cookers) technology to cook 5 cups of rice (and other grains) using its set of functions such as brown rice, porridge/soup, steam/quick cooking, and 5-hour warm-keeping.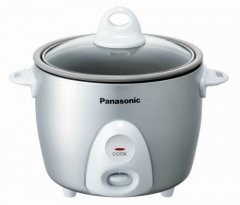 At barely 2.6 pounds and with a relatively-small body, the SR-G06FG rice cooker is definitely no heavyweight in both size and features with its singular cook function, auto shut-off ability, and 6-cup capacity.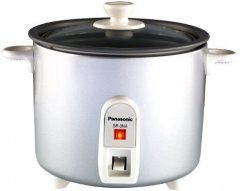 The Panasonic SR-3NS-S is as plain as a rice cooker can get, with its basic cook mode that prepares 3 cups of cooked rice (1.5 raw cups) and auto shut-off (a normal feature) for when the cooking process is finished.
You Should Also Check Out...