The Top 3 Best Samsung Smart Watches (As Of January 2021)
Here are the top 3 Samsung smart watches followed by a list of their latest models:



Best Model 2021
Alpha
Rank:
#1
Our
Score:
4.7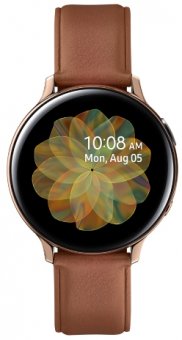 The Three Latest Samsung Fitness Smart Watches (as Of March, 2021)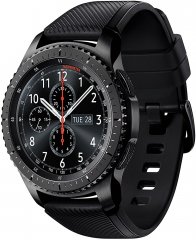 A stainless steel-clad Gear smartwatch running on the Tizen operating system, parading MIL-STD-801G durability specs, a higher IP68-rated water resistance than its 2nd generation model's IP67-rating, using a rotating-bezel control similar to its predecessor, and holding a 4-day usage time.


The 2nd Gear Fit model from Samsung, combining Corning's Gorilla Glass 3 and an IP68-rated protection for durability, a Tizen-based OS managing its affairs, and finally utilizing a 200mAH Li-ion battery, allocating up to five days of usage time.
Four Recent Basic Samsung Smartwatch Models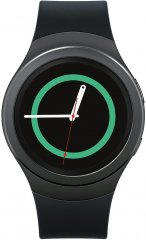 A round-shaped smartwatch that strangely runs on Samsung's Tizen OS instead of the widely-used Android Wear OS, claims a unique rotating-bezel control-scheme, and carries an NFC chip for Samsung Pay and a 250mAh battery.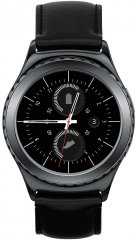 Samsung's classier Gear S2 model delivering a fashionable design with its eye-catching rose gold/platinum-plated models with leather straps, and boasting an up to four days of usage time with its 250mAh battery (300mAh on the 3G model).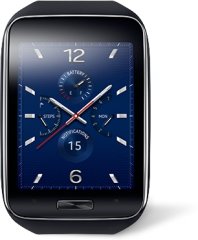 Samsung's Tizen-based wearable series welcomes the S-Health- and S-Voice-equipped 2-inch Gear S.