The Top 3 Best Suunto Smart Watches (As Of January 2021)
Here are the top 3 Suunto smart watches followed by a list of their latest models:



Best Model 2021
Alpha
Rank:
#1
Our
Score:
4.5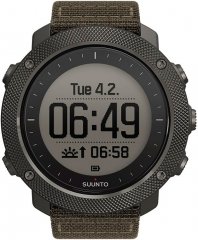 Second Best
Alpha
Rank:
#2
Our
Score:
4.4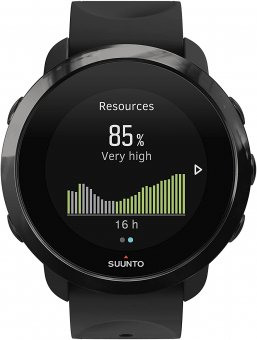 The Seven Latest Suunto Fitness Smart Watches (as Of March, 2021)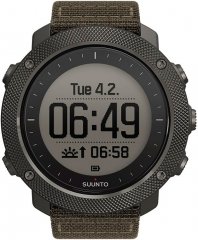 The Military-inspired smartwatch from Suunto's Traverse collection, sporting a cross-hatched design on its bezel and buttons, a sapphire glass display cover, a MIL-STD-801G-rated protection, and a 100-hour GPS-on usage time on 1-minute intervals.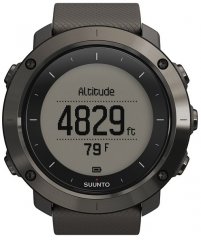 The entry-level variant of Suunto's Traverse smartwatch series, undertaking outdoor activities with a MIL-STD-801G-tested construction, capable of diving up to 100 meters, and adjusting its GPS-recording interval rate to save battery life.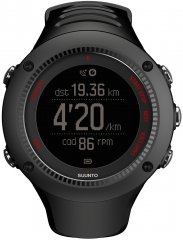 The entry-range model from Suunto's Ambit3 inventory, assembling a 50-meter waterproof body with mineral glass scratch-protection and an adjustable GPS-tracking interval rate setting for managing battery life while in full-GPS tracking mode.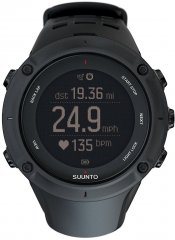 The top-shelf Ambit3 smartwatch model that somehow looks similar to its entry-level siblings, but instead holds a barometric-altimeter sensor, an electronic compass, and a longer 200-hour GPS-on usage time (GPS recording set to one-minute intervals).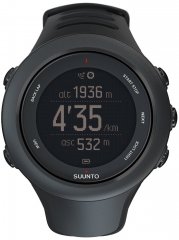 This sporty metal bezel smartwatch from Suunto's Ambit3 series gives up to 14 days of battery life, adds activity-tracking options for swimming as well as cycling (compared to the previous model), covers it all with a 50M waterproof encasement, but sports a rather-low 128 x 128 pixel resolution.