Here Are The Top 10 Best Very Slow Juicers As Of May, 2021
Our list of the newest very slow juicers includes only juicers that obey to these rules:
This list focuses only on very slow juicers whose rotation speed (RPM) is below the 80RPM mark usually associated with slow juicers

Models whose RPM speed was not specified were not included, no matter how slow they pretended to be
The List:

Best Model 2021
Alpha
Rank:
#1
Our
Score:
4.7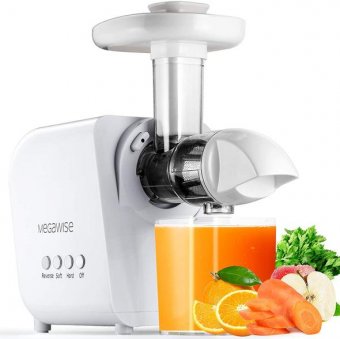 Despite a small sample of reviews, given this very slow juicer's compound rank of 94%, we believe that the Megawise B5100 is currently Alphachooser's best very slow juicer 2021. Furthermore, we think that our sample of 1364 reviews across multiple sources gives us a
safe-enough
confidence level (
more on confidence levels
) that justifies labelling it
the most interesting choice
as of now.


Second Best
Alpha
Rank:
#2
Our
Score:
4.7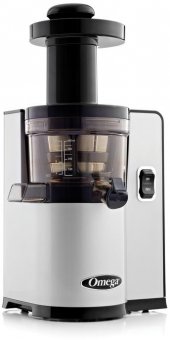 With its 4.5 stars averaged from 153 reviews, we rank this Omega model second best very slow juicer. * By the way, this list is based on a full analysis of hundreds of very slow juicer reviews from multiple sources.

Alpha
Rank:
#3
Our
Score:
4.4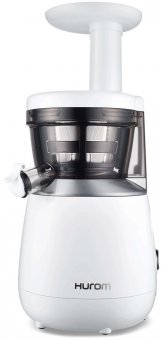 Alpha
Rank:
#4
Our
Score:
4.3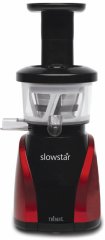 Good to know:
Its above-average horsepower of nine
The fact that it can be used as a mincer as well as a juicer

Alpha
Rank:
#6
Our
Score:
4.4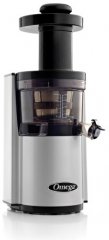 Good to know:
Its 15-year warranty is actually higher than the usual 2-year warranty for most juicers
We assume that the self-cleaning function (it apparently minimizes the clean-up process) is a slowly growing trend and, considering that only a few models have it, it is a nice asset

Alpha
Rank:
#7
Our
Score:
4.3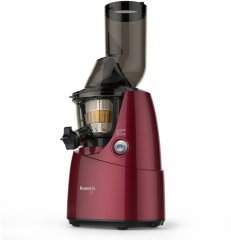 Good to know:
Its 3-inch wide feeding tube, though it is a rather common feature
The Smart Cap feature, originally the main selling point of the SC series, is also integrated in this model

Alpha
Rank:
#8
Our
Score:
4.3


Alpha
Rank:
#9
Our
Score:
4.3



Alpha
Rank:
#10
Our
Score:
4.2


More very slow juicers, sorted by the latest model first:

This page offers an ad-free experience, in exchange for "Check Price" and review links to lead to the stores you know, which pay us a commission that has no effect on your price. Items are chosen independently (regardless of price) by our computer review crawler and commented by human analysts. Read more about our
constantly-updating unique ranking system