The Top 3 Best Tribest Juicers (As Of November 2021)
Here are the top 3 Tribest juicers followed by a list of their latest models:



Best Model 2021
Alpha
Rank:
#1
Our
Score:
8.8/10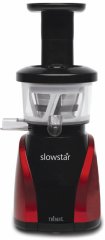 The Two Latest Tribest Very Slow Juicers (as Of November, 2021)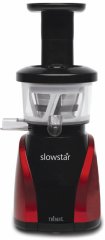 This juicer runs at a very slow RPM of 47 to preserve juice quality and can double as a mincer.
Five Tribest Basic Models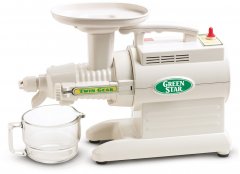 The GS-1000 can work as a food processor, but is mainly a juicer that supposedly produces healthier juice because of its twin gears with built-in magnetic and bioceramic technology.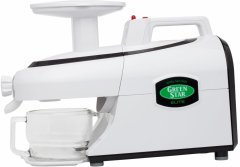 110RPM twin-gear juicer with an extra pressing stage in the juicing process (older models have a crushing and mixing stage only) and a quite high warranty of 12 years.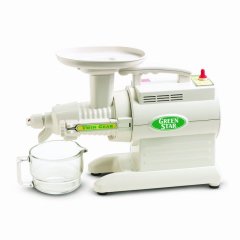 A 110RPM twin-gear juicer with a 5-year warranty, that comes with pasta and breadstick makers (attachments).
You Should Also Check Out: