The 8 Best GPS With Backup Camera Or Camera Input As Of September, 2021 (And 4 Other Models)
Minivans and some cars offer poor backup visibility. Therefore, GPS makers increasingly include an AV input port on their units where one can hook up a backup camera, or downright include a backup camera with some of their models.
Generally drawing its power from the trailer wiring already included in the trunk, the backup camera turns on whenever you switch your car to reverse and the image is displayed on your GPS unit. A few car GPS models even already include a backup camera (see list below). Here is our list of the most recent (as of September 2021) GPS with backup camera video input available in North America -- most models are from Garmin or Magellan because, as far as we know, TomTom does not make much GPS models with a video input.
The List:

Best Model 2021
Alpha
Rank:
#1
Our
Score:
9/10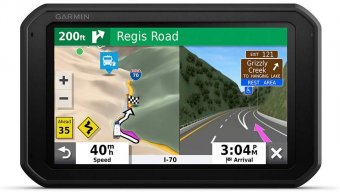 Considering this car GPS's aggregate ranking of 90%, we are confident that the Garmin RV 785 & Traffic is, as of now, Alphachooser's best GPS with backup camera input 2021. Furthermore, we think that our 2127 reviews sampled across multiple sources give us a
high
confidence level (
more on confidence levels
) that pushes us to label it a
"no-brainer best choice."


Special:
Hands-free calling

Key included accessories:


Second Best
Alpha
Rank:
#2
Our
Score:
7.5/10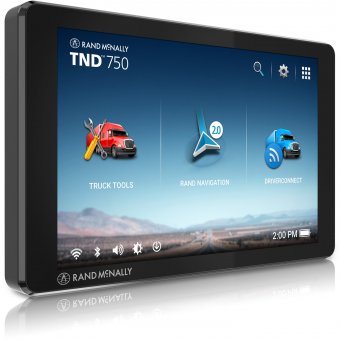 With its star rating of 8 computed from 248 reviews, here is second best GPS with backup camera input. * This list is based on an in-depth analysis of hundreds of GPS with backup camera input reviews from across the web.


Key included accessories:
Anti-glare screen protector
Magnetic mount
USB cable
Vehicle charger
Wall charger

Alpha
Rank:
#3
Our
Score:
7.3/10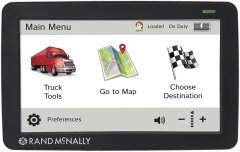 The Intelliroute TND 730 LM is a GPS catered to truckers, which is able to view and estimate toll costs and has free lifetime map updates and an AV input for back-up cameras.


Key included accessories:
Suction Cup Mount
USB Cable
Alpha
Rank:
#4
Our
Score:
7.6/10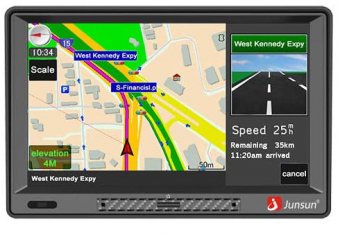 Key included accessories:
Back bracket
Car charger
Suction cup mount
Sun visor
USB cable
Alpha
Rank:
#5
Our
Score:
7.3/10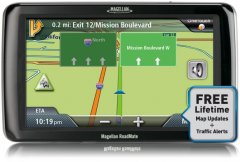 Simpler version of the 9250T-LMB that doesn't feature Bluetooth but still has 7 million points of interest and free map and traffic updates.


Alpha
Rank:
#6
Our
Score:
7/10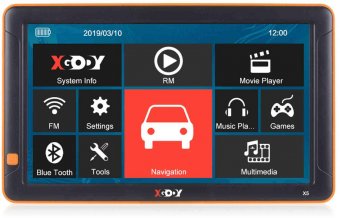 Key included accessories:
Car chager
Car mount
USB cable
Alpha
Rank:
#7
Our
Score:
6.1/10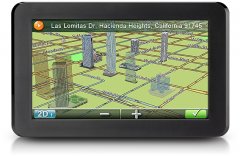 The RoadMate 9416T-LM is a car GPS with a 7-inch screen that shows some buildings and landmarks in 3D, works in portrait or landscape modes, and includes a Find Your Car feature (common to other Magellan models).

Alpha
Rank:
#8
Our
Score:
5.8/10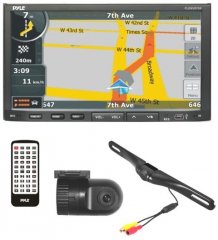 The Pldnvr708 is a 7-inch GPS and entertainment system kit that includes a stereo receiver, Bluetooth wireless streaming, multimedia controls, a basic GPS unit, and a 1080p dash cam plus a backup camera.


Special:
AM/FM radio with 30 station memory, Compatible with AVI, JPEG, MP3, MP4, NTSC/PAL video system, Multi-language support, Multimedia disc support

Key included accessories:
Cables and wires for installation
Remote control
SD card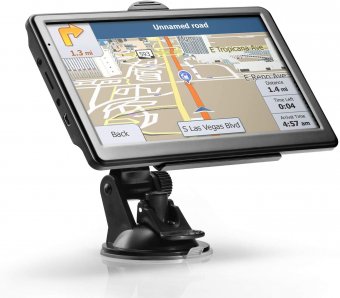 Key included accessories:
Car charger
Mount
Sun shade
USB cable
More GPS with backup camera or camera input, sorted by the latest model first: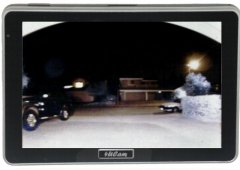 The 8909 is a low-end Windows-CE-based 5-inch car GPS that features a backup camera as its only selling point, with side specs like a rather pitiful 450mAh battery, Bluetooth capability, and an average 4GB memory.


Special:
The GPS system is based on the Windows CE Net 5.0 Core system

Key included accessories:
AC adapter
Cigarette lighter power adapter
Secure window mount holder
USB cable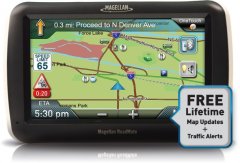 The RoadMate Commercial 5190T-LM is a 5-inch GPS specifically for commercial truckers, offering customizable truck routes, truck stops, and a 4-hour usage time without the cord.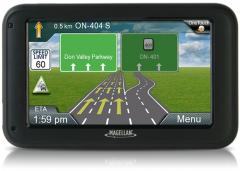 5-inch GPS system with an included back-up camera.


Key included accessories:

This page offers an ad-free experience, in exchange for "Check Price" and review links to lead to the stores you know, which pay us a commission that has no effect on your price. Items are chosen independently (regardless of price) by our computer review crawler and commented by human analysts. Read more about our
constantly-updating unique ranking system
You Should Also Check Out: