Compare the Latest 7 Xgody GPS 2023
List of the latest Xgody GPS in the order in which they were added to our database (To compare any of the 7 models, just click their Add to compare button):


Advertising disclosure

The Four Latest Xgody GPS With Backup Camera Or Camera Input (as Of September, 2023)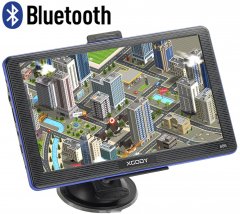 Blending the capabilities of an entertainment system and a GPS unit, the Xgody 886 let's you choose between seven vehicle modes (such as truck and RV), and includes multimedia support, 2D/3D maps for a long list of countries, with free lifetime updates, and traffic camera alerts.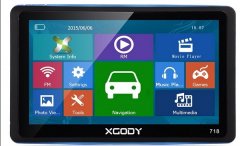 This 7-inch Windows car GPS and multimedia center is a match for its low price with specs such as 128MB of RAM and a 468-MHz processor speed (but more power may just not be necessary for the GPS application anyway), but it does have traffic camera alerts and 3-D terrain view.
Three Recent Truck Xgody Car GPS Models
You Should Also Check Out...