Compare the Latest 9 Bella Blenders 2021
List of the latest Bella blenders in the order in which they were added to our database (To compare any of the 9 models, just click their Add to compare button):


The Three Latest Bella Baby Blenders (as Of October, 2021)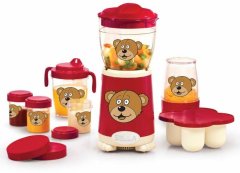 A non-toxic BPA-free baby blender set that is made up of 18 pieces and has a caricature of a bear on the front, giving it a cute look.
Four Recent Smoothie-maker Bella Blender Models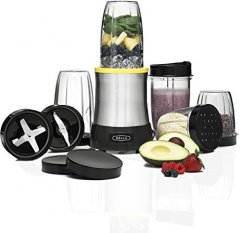 A personal blender that seems designed for variety with its five BPA-free tumblers and two interchangeable blades, one designed for grinding and another blade for emulsifying.

Compact 13.5-ounce blender with two stainless-steel blades designed for grinding and blending, and two small travel-cup jars with drinking lids.
Other models...
You Should Also Check Out: