Compare the Latest 10 Breville Electric Kettles 2022
List of the latest Breville electric kettles in chronological order (To compare any of the 10 models, just click their Add to compare button):


Advertising disclosure

The Three Latest Breville Variable Temperature Kettles (as Of December, 2022)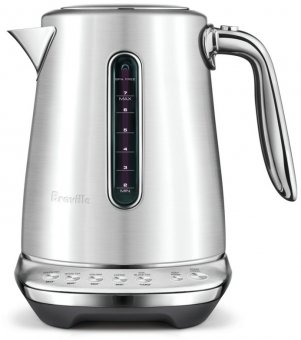 Breville Smart Kettle Luxe

Breville IQ Pure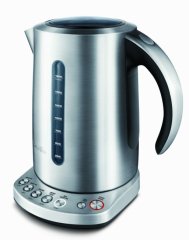 Breville BKE820XL Variable Temperature
1.8-Liter capacity jug type kettle with a 20-minute keep-warm feature plus 5 preset temperature selections and one water-monitoring window on each side.
Two Breville Stainless Steel Kettles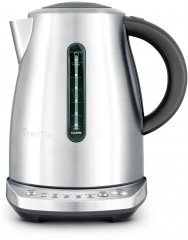 Breville Temp Select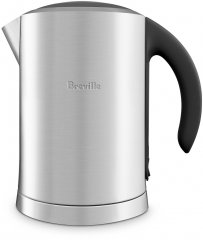 Breville SK500XL
And Three Of Their Basic Models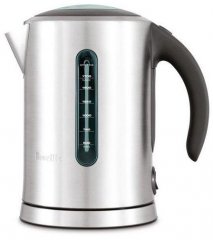 Breville BKE700BSS Soft Top Pure

Breville High Gloss Kettle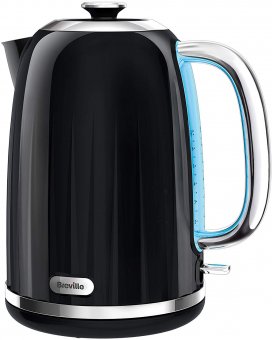 Breville VKJ755
Other models...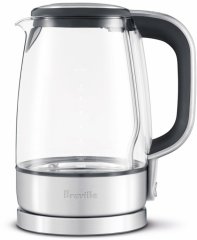 Breville Crystal Clear
Simple BPA-free and SCHOTT-glass cordless electric kettle with a slow-release lid and an easy-to-remove plug called
BrevilleAssist
.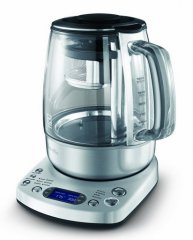 Breville BTM800XL One-Touch Tea Maker
An electric kettle with a moving steeper, a timer that tells you how long ago the tea was brewed, and an auto-start function that starts brewing at a time of your choosing.
You Should Also Check Out...