The Latest 3-stage Snow Blowers 2020
Our list presenting the latest 3-stage snow blowers includes only snow blowers that satisfy these specifications:
Fairly new a category, 3 stage snow blowers replace the traditional auger and impeller system with a system that brings the snow in the middle of the intake where an accelerator (where the moniker three stage comes from) pulls it towards the impeller and chute

The goal of 3 stage snow blower setups is essentially speed, and some manufacturer claim that snow removal can then happen 50% faster than with a traditional 2-stage model
The List: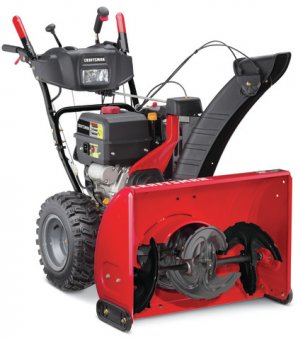 Intake dimensions 28 x 21

357cc CRAFTSMAN engine

More 3-stage snow blowers, sorted by the latest model first: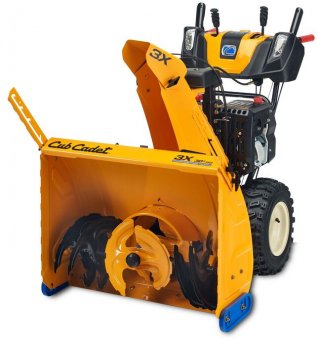 Intake dimensions 30 x 23

420cc Cub Cadet engine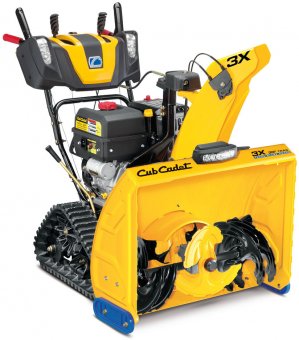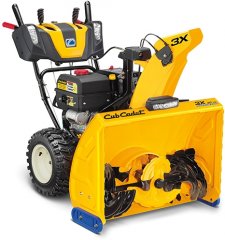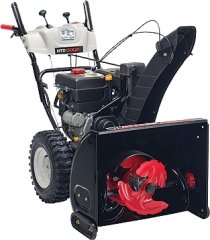 Intake dimensions 26 x 21

357cc Powermore engine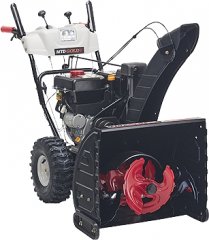 The Gold 31AH54K6504 gets traction from its two wheels with X-trac treads.


Intake dimensions 24 x 21

277cc Powermore engine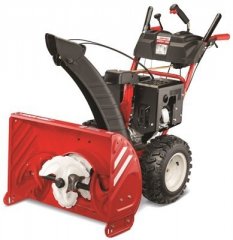 357cc Troy-Bilt engine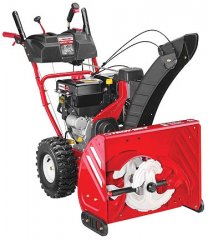 277cc Troy-Bilt engine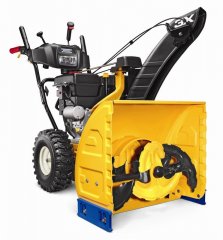 The Cadet 3X 24 is outfitted with Cub Cadet's 3X three-stage technology, which uses an induction accelerator that tries to quickly pull snow, ice and slush through the machine.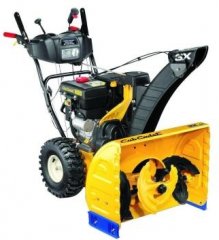 The Cadet 3X 26 sports a 357cc Cub Cadet OHV 4-cycle engine and claims a throwing distance of 40-feet.


357cccc Cub Cadet OHV engine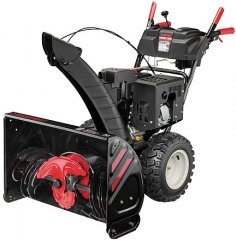 The Vortex 3090 XP swears it will break down wet and heavy snow like it was fresh powder, by spinning 10 times faster than Troy-Bilt's Xtreme auger.


Intake dimensions 30 x 21

420cc Troy-Bilt engine

This page offers an ad-free experience, in exchange for "Check Price" and review links to lead to the stores you know, which pay us a commission that has no effect on your price. Items are chosen independently (regardless of price) by our computer review crawler and commented by human analysts. Read more about our
constantly-updating unique ranking system
You Should Also Check Out: