The Latest Drawer Dishwashers 2020
Alphachooser's list of the newest drawer dishwashers includes only dishwashers that obey to these criteria:
This list of drawer dishwashers (most of which are DishDrawers by Fisher & Paykel) focuses on dishwashers that fit under the counter, just like a drawer.

Some are panel-ready drawer dishwashers, making it possible to fit them with panels matching you kitchen cabinets.
The List: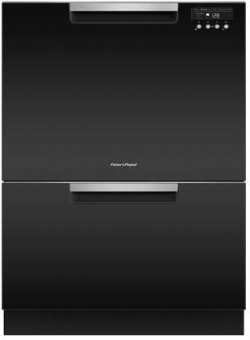 More drawer dishwashers, sorted by the latest model first: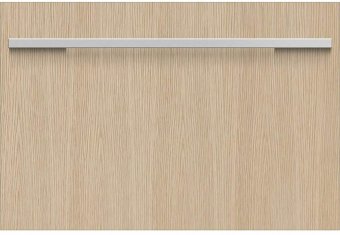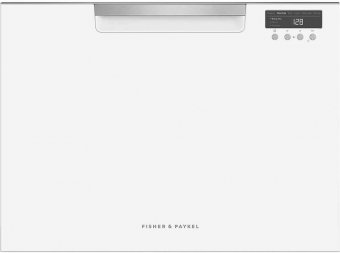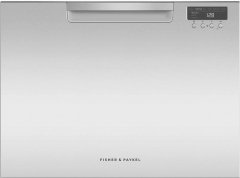 The Fisher Paykel DD24SCTX9 offers five wash programs (Delicate, Heavy, Medium, Normal eco, Fast) and three wash modifiers (Extra Dry, Quick, Sanitize), while yearning for a good impression with its 44dBA noise rating -- one of the quietest specs we've found, especially for a smaller dishwasher such as this one.

Available In Black

Also In White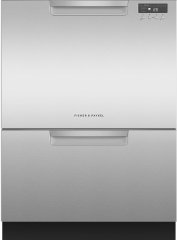 The DD24DCT operates its two drawers independently, which equates to higher flexibility for users.

Available In Black

Also In White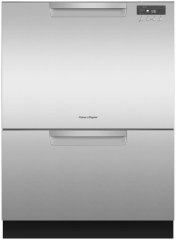 The DD24DCHTX9 washes a true half-load, as it features drawers that can operate independently regardless of the load size.

Stainless Version Available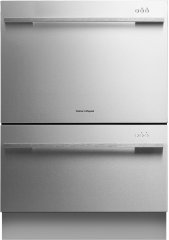 The Fisher Paykel DD24DDFTX7 adds to its double-drawer form a flow-through detergent dispenser -- designed to dissolve the detergent better prior to coming into contact with dishes -- although specs like the rather-average 14 place settings and 53dBA noise rating don't help it stand out against other dishwashers.


This page offers an ad-free experience, in exchange for "Check Price" and review links to lead to the stores you know, which pay us a commission that has no effect on your price. Items are chosen independently (regardless of price) by our computer review crawler and commented by human analysts. Read more about our
constantly-updating unique ranking system
You Should Also Check Out: