The Best Drawer Dishwasher And 8 Other Models As Of January, 2021
This list made of the latest drawer dishwashers includes only dishwashers that satisfy these specs:
This list of drawer dishwashers (most of which are DishDrawers by Fisher & Paykel) focuses on dishwashers that fit under the counter, just like a drawer.

Some are panel-ready drawer dishwashers, making it possible to fit them with panels matching you kitchen cabinets.
The List:

Best Model 2021
Alpha
Rank:
#1
Our
Score:
4.1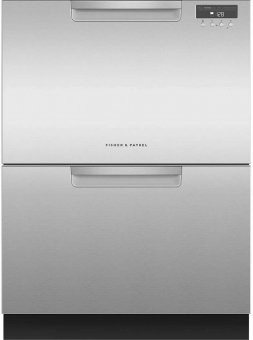 Even with a lower review count, considering its aggregate ranking of 82%, we determined that the Fisher & Paykel DD24DAX9N is currently Alphachooser's best drawer dishwasher 2021. We also believe that our 78 reviews sampled from multiple sources give us a
safe-enough
confidence level (
more on confidence levels
) that justifies to call it
the most interesting choice
as of now.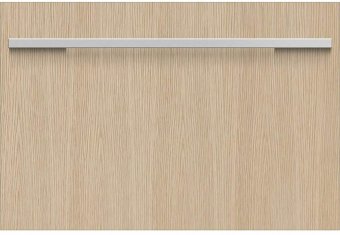 With its star rating of 4 computed from 78 reviews, here is what we consider second best drawer dishwasher. * By the way, our list is based on an in-depth analysis of hundreds of drawer dishwasher reviews from around the web.


More drawer dishwashers, sorted by the latest model first: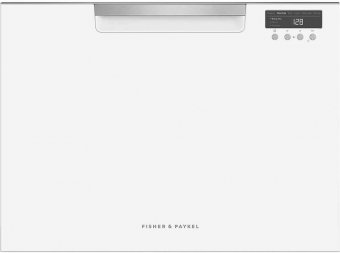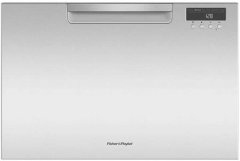 The 151 kWh/year Fisher Paykel DD24SAX9 dishwasher banks on specs like SmartDrive technology for durability, and a 45dBA noise rating (although take note that this sound level is for the delicate cycle only) to attract customers.

Available In Black

Also In White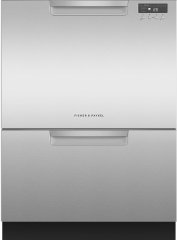 The DD24DCT operates its two drawers independently, which equates to higher flexibility for users.

Available In Black

Also In White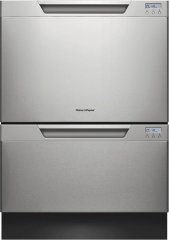 The DD24DCTW7 lets you wash using just one or both drawers at the same time (you can also use different settings for each drawer) -- which is rather handy if you want to simultaneously wash a light and heavy load.

Stainless Version Available

Available In Black

Also In White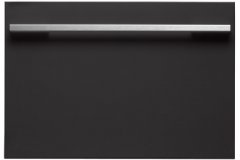 The DD60SI7 appears to come with a wireless remote, which looks to be a rare accessory for most mid-range dishwashers.

The DD24SVT7 gives you nine different wash cycles for dealing with various loads, including four Eco options (with a reduced washing time).

Stainless Version Available

This page offers an ad-free experience, in exchange for "Check Price" and review links to lead to the stores you know, which pay us a commission that has no effect on your price. Items are chosen independently (regardless of price) by our computer review crawler and commented by human analysts. Read more about our
constantly-updating unique ranking system
You Should Also Check Out: