Compare the Latest 7 Indesit Dishwashers 2022
List of the latest Indesit dishwashers in the order in which they were added to our database (To compare any of the 7 models, just click their Add to compare button):


Advertising disclosure

The Two Latest Indesit Portable Dishwashers (as Of December, 2022)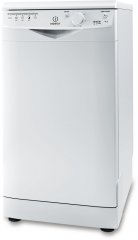 The Indesit DSR15B1 is a high-wattage (at 1900W) dishwasher, but its specs reveal low water and energy consumption -- using 2.64 gallons of water per wash and having an energy rating of 237 kWh/year.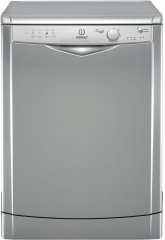 The freestanding Indesit DFG15B1 is in the A+ energy efficiency class, despite its rather-average 295 kWh/year energy rating, and specs like the slightly-below-par 13 place settings and 49dBA noise level make this dishwasher appear less outstanding.
Two Recent 18-inch Indesit Dishwasher Models
Two Indesit Basic Models
Other models...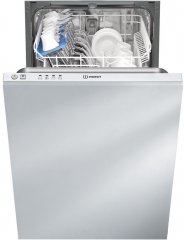 The Indesit DISR14B1 does not only aim to save space with its 18-inch slimline body, but this dishwasher's specs also strives to adopt an earth-friendly approach, with its 237 kWh/yr energy rating, 10-liter per wash water usage, and two different Eco programs.
You Should Also Check Out: