Compare the Latest 8 Electrolux Dishwashers 2023
List of the latest Electrolux dishwashers in the order in which they were added to our database (To compare any of the 8 models, just click their Add to compare button):


Advertising disclosure

The Three Latest Electrolux Quiet Dishwashers (as Of January, 2023)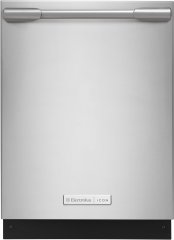 Tagged with a decent 43-dBA noise rating, the SatelliteSpray arm-equipped Electrolux E24ID74QPS dishwasher's 30-minute Fast Wash option and interior LED lights seem to be its most notable features.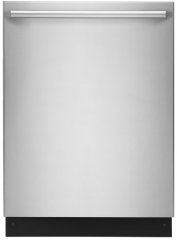 While we cannot determine exactly how many place settings it has, the Electrolux EW24ID80QS dishwasher seems fixated on stemmed glasses (as evidenced by its lofty 20 stemware holders) and sports a floor projector for the remaining cycle time.
Two Recent Basic Electrolux Dishwasher Models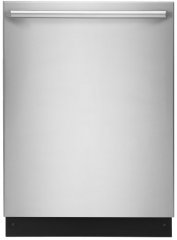 While its ProClean wash system and SmartSoil sensor seem to focus on serious dish-cleaning, the Electrolux EI24ID50QS also boasts its 47-dB noise rating and its beam-on-floor indicator light.

With an average 49-dBA noise rating, the Electrolux EI24ID30QS dishwasher parades advanced features, like satellite water spraying and the increasingly-popular light beam cycle alert, but we could not find out exactly how many dishes it can hold.
Other models...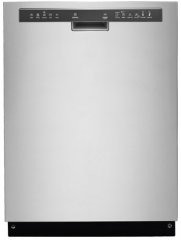 The load-sensor-equipped Electrolux EI24CD35RS dishwasher sticks up its SatelliteSpray wash arm to draw some attention, but it also pulls up a cluster of relatively-ordinary features, such as a 30-minute fast-wash cycle, a 49-dBA noise value, and a 3rd rack for accommodating utensils and ramekins.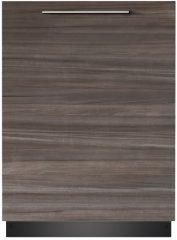 Wood-panel-like Electrolux's built-in dishwasher sporting top-mounted controls and a floor-projected status indicator, nine cycle options and a stainless steel tall tub to accommodate more items.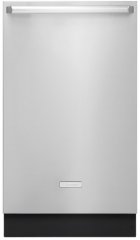 With a Smart Soil sensor, the Electrolux EIDW1805KS appears to pack a high-end feature into its compact size -- but its 56 dB-rating and lack of capacity details must not be overlooked.
You Should Also Check Out: