Compare the Latest 4 Avanti Dishwashers 2023
List of the latest Avanti dishwashers in the order in which they were added to our database (To compare any of the 4 models, just click their Add to compare button):


Advertising disclosure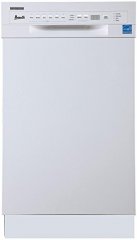 The Avanti DW1831D0WE is an 18-inch dishwasher with specs like eight place settings, six wash programs (Eco, Glass, Heavy, Normal, Rapid, Rinse), and three cycle options (Sanitize, High temperature, Heated dry) -- although we can't find any information about its noise rating.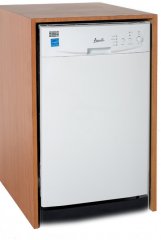 No specs specifically made us fall off our chair for this simple lightweight ADA-compliant dishwasher: It only has an eight plate setting capacity (quite the minimum in the 18-inch category), its Energy Star rating of 270 Kwh/year ($35 per year) is ordinary, but we noticed that there is a stainless steel version.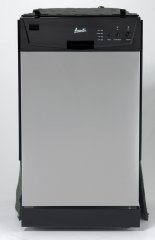 Its 65-minute Speed Wash does not look very speedy, and the 8-place-setting Avanti DWE1802SS dishwasher strikes a basic pose with its stainless-steel tub and four wash cycles.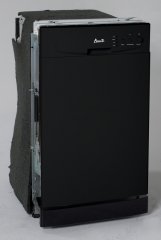 The four wash options, a rather energy-hungry $35 rating and the plain finish of the Avanti DWE1801B are partly compensated by its electronic controls, eight place settings and stainless steel tub.
You Should Also Check Out: