Compare the Latest 5 Maytag Dishwashers 2023
List of the latest Maytag dishwashers in the order in which they were added to our database (To compare any of the 5 models, just click their Add to compare button):


Advertising disclosure

The Two Latest Maytag Semi-integrated Dishwashers (as Of December, 2023)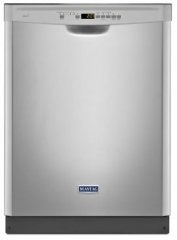 Traipsing around a mid-tier arena, the sensor-equipped Maytag MDB7949SDZ dishwasher displays a collection of rather-ordinary specs, such as 15 place settings, a stainless-steel 4-blade food disposer, and a speed-wash program that takes a fairly-long 59 minutes to complete.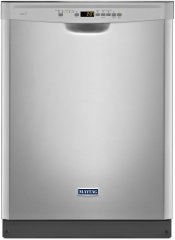 The Maytag MDB4949SDM dishwasher's
PowerBlast
cycle and 4-blade stainless-steel chopper are its main quirks, but we cannot determine how many place settings this dishwasher has.
Three Recent Basic Maytag Dishwasher Models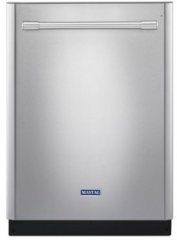 Bringing together hot steam, high-pressure water jets, and increased washing temperature to tackle stuck-on messes, the Maytag MDB8979SFZ dishwasher opts to sail the entry-level seas with its 48-dBa sound value, 14 dish settings, and a somewhat-unimpressive 59-minute speed-wash cycle.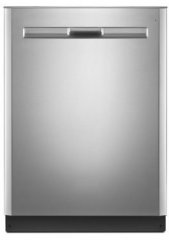 The 14-place-setting Maytag MDB8959SFZ dishwasher enlists hot steam, increased water temperature, and high-pressured spray jets to tackle tough-soiled dishes while striking a fairly-average pose with its 47-dBA sound rating and a 4-blade stainless-steel hard food disposer.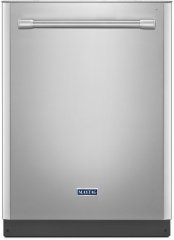 The 10-year warranty and PowerBlast feature on the Maytag MDB8969SDM dishwasher may look enticing, but we noted that it does not seem to have the sensors other models in this price range tend to have.
You Should Also Check Out: