Compare the Latest 12 Samsung Dishwashers 2023
Here are the latest Samsung dishwashers in increasing order (To compare any of the 12 models, just click their Add to compare button):


Advertising disclosure

The Seven Latest Samsung Quiet Dishwashers (as Of September, 2023)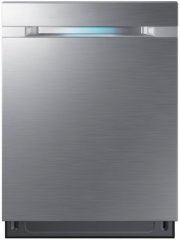 Based on its quieter-than-average 42dB sound level, WaterWall feature, and Zone Booster option, the Samsung DW80M9550US appears to be a dishwasher that highly-prioritizes specs concerning water efficiency and noise, as opposed to fancy racks and sensors.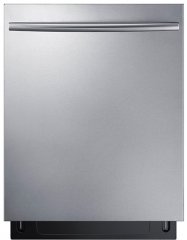 The 15-place-setting Samsung DW80K7050US dishwasher scores style points with its Black Stainless Steel variant (DW80K7050UG) while putting on a middle-tier attire with its 44-dBA rating, a 3rd rack, and an AutoRelease door.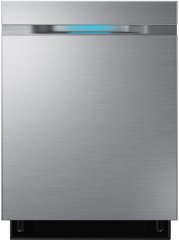 A Samsung built-in dishwasher that grabs your attention with its brushed stainless steel exterior, deviates from conventional spinning spray arms with its on-rail wash system, and rates its noise at 44 dB while offering an
Express 60
cycle.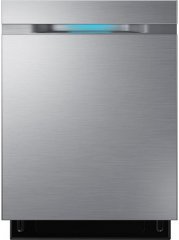 The less-than-44-dBa-rated Samsung DW80J9945US dishwasher opts to clean dishes using WaterWall technology instead of traditional spray arms, and lets you focus more-intensive washing on one side with its Zone Booster setting.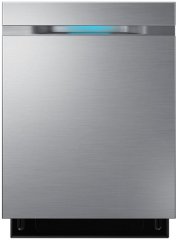 With the
WaterWall
wash system and Half Load wash option as its main features, the Samsung DW80H9930US dishwasher seems to have above-average specs when it comes to its rather-silent 44-dBa sound rating and 15-dish-capacity.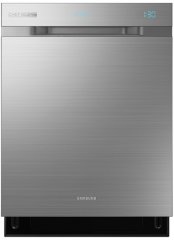 Having a low-end 40-dB sound rating and a rather-distinct Ice Blue LED display on its front panel, the Samsung DW80H9970US dishwasher uses its WaterWall wash system with the Zone Booster cycle setting to take on the dish-cleaning challenge.

The 46-dB rated (a below-average noise rating) Samsung DW80F800UWS's Digital Leakage Sensor and StormWash system are the gist of this built-in top-control dishwasher.
Four Recent Basic Samsung Dishwasher Models

The Samsung DW80M2020US's main selling point are its integrated design and anti-leak sensor system, but specs like a slightly-worrisome 55dBa maximum noise level are not as high-end as the design could suggest.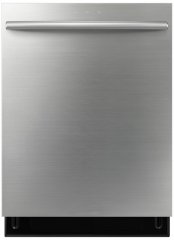 Outfitted with five different sensors (Turbidity Clean, Digital Leakage, Water Fill, Overflow, Low Level Water), the Samsung DW80F600UTS dishwasher shares the stage with higher-end dishwashers, and scores a $32-per-year Energy Star-rating.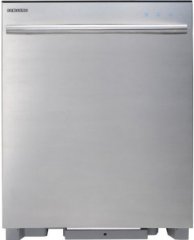 While we cannot find out the exact details about its dish-capacity and preset programs, it is hard to accept that the 51-dBa-rated Samsung DMT400RHS dishwasher's only redeeming feature seems to be its quite-common Digital Leakage sensor.
Other models...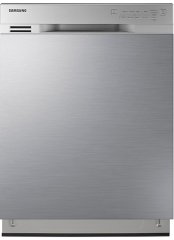 While it belongs to the entry-level category, the Samsung DW80J3020US dishwasher seems to have some mid-range features, as suggested by its soil-sensing Turbidity Clean sensor and lower-than-50-dBA noise rating.
You Should Also Check Out: