Compare the Latest 5 Amana Dishwashers 2023
Here are the latest Amana dishwashers in increasing order (To compare any of the 5 models, just click their Add to compare button):


Advertising disclosure

The Two Latest Amana Semi-integrated Dishwashers (as Of March, 2023)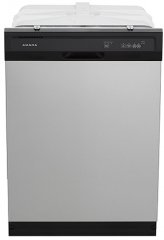 Also offered in Black and White variants, the Amana ADB1300AFS stainless-steel dishwasher sings a basic-specked tune, belting out 12 place settings, a plastic tub, a three-stage removable filter, and a basic three wash programs.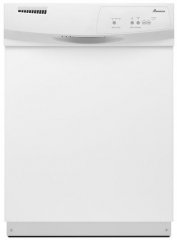 While its 12 place settings seems quite-unimpressive, the Amana ADB1100AWW dishwasher opts to display its Triple Filter wash system and quite-common 1-Hour quick-wash option as its main perks.
Three Recent Basic Amana Dishwasher Models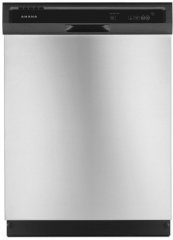 The fact that it has a worrisome 63dB noise level and only 12 place settings cannot be discounted, but the Amana ADB1400AG attempts to still carve a successful path by at least offering the basics we expect, [_relying on_] [_usability-focused dishwasher specs, just _]like a heated drying option, a high-temperature wash cycle, and a triple-filter system that caught our eye (apparently designed to make pre-rinsing inessential).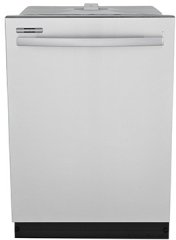 Having a soil sensor might provide some cheer for this dishwasher, but the 55-dBA-rated Amana ADB1500ADS dishwasher seems to feel at home with mostly-basic specs, such as its 1-Hour Fast Wash option and 12 place settings.

The Amana ADB1700ADS's average Energy Star score, soak-free Triple Filter Wash System and load-matching SoilSense option seem to give this dishwasher a mid-tier qualification -- but its 50-dB rating keeps it anchored in the entry-level range.
You Should Also Check Out: