The Top 3 Best SPT Dishwashers (As Of January 2022)
Here are the top 3 SPT dishwashers followed by a list of their latest models:



Best Model 2022
Alpha
Rank:
#1
Our
Score:
8.9/10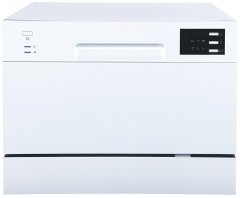 The Five Latest SPT Countertop Dishwashers (as Of January, 2022)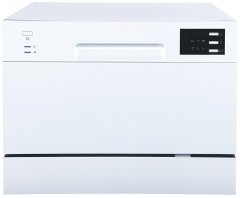 The SPT SD-2225DW is a typical countertop dishwasher with a not-so-ideal 55dBA maximum noise level and six place settings, but specs like its time delay feature prevent it from being a totally-plain model.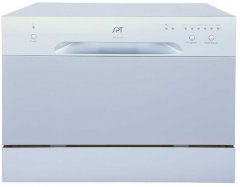 The SPT SD-2213S seems to enjoy the company of other countertop dishwashers that only offer basic features, but diverges from the list with eight presets that even include a... Miniparty function.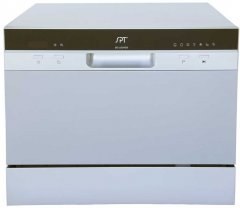 While it has the vibe of a simple counter dishwasher, the SPT SD-2224DS tries to stand out with its 8-hour delay start and water supply warning light.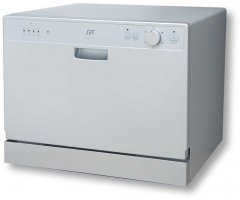 The SPT SD-2202S might be viewed as a basic counter dishwasher, if it was not for its 8-hour-delay option and stainless steel tub, which differentiate it slightly from the pack.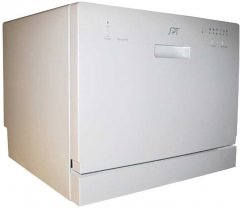 While its stainless tub and six place settings may appear ordinary for entry-level dishwashers, the SPT SD-2201W's main selling point seems to be its below-average Energy Star rating of $24 per year.
Two Recent 18-inch SPT Dishwasher Models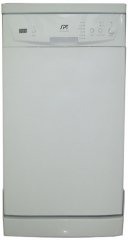 The SPT SD-9241W scores a $32 power cost and stainless steel interior, maybe to make up for its rather loud 55-dB rating and plain-looking plastic finish.
Other models...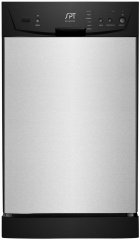 Being equipped with commonly-seen specs, such as its six wash settings, 55-dBA sound rating, and stainless-steel tub, the SPT SD-9252SS dishwasher projects a low-end vibe, and its 90-minute Speed wash cycle is also among the slowest we have encountered -- at least as of 2016.
You Should Also Check Out: