Compare the Latest 4 AUKEY Bluetooth Headsets 2023
Here are the latest AUKEY Bluetooth headsets in chronological order (newest Bluetooth headsets first) (To compare any of the 4 models, just click their Add to compare button):


Advertising disclosure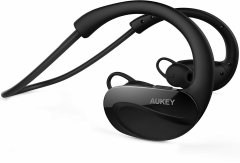 The EP-B34 cancels noise, works for the standard eight hours, and is called a "fitness" Bluetooth headset by AUKEY, although the only major sports-related features on its specs list are sweat-protection and a fit that's designed to be secure.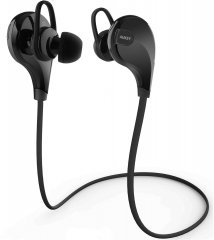 Joining the list of features this sports Bluetooth headset has to offer are a 40 x 32 x 24mm build (one of the narrowest and shortest in its category), a 4.5-hour talk time, and a claim for being sweat-proof (but no IP rating was found).
You Should Also Check Out...