Compare the Latest 6 Meidong Bluetooth Headsets 2023
Here are the latest Meidong Bluetooth headsets in chronological order (newest Bluetooth headsets first) (To compare any of the 6 models, just click their Add to compare button):


Advertising disclosure

The Two Latest Meidong Truly Wireless Earbuds (as Of September, 2023)
Three Recent Stereo Meidong Bluetooth Headset Models
Other models...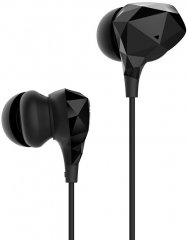 The Meidong HE8's battery specs can be quite disheartening for people who are heavy users of their Bluetooth headsets, but it strives to make up for this shortcoming by boasting active noise reduction and an AMS3421 chipset for further noise cancellation.
You Should Also Check Out...