Compare the Latest 3 Erato Bluetooth Headsets 2023
Here are the latest Erato Bluetooth headsets in chronological order (newest Bluetooth headsets first) (To compare any of the 3 models, just click their Add to compare button):


Advertising disclosure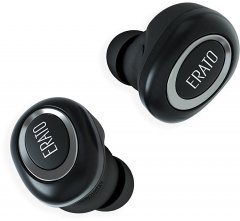 This iPX5-rated (water and sweat-resistant) addition to Erato Audio's Bluetooth headset lineup offers the usual set of specs for a small earbud, like its 4-hour 3D surround sound playback time for two hours of charging, a 7-hour talk time, and a portable charging case (up to 700mAh).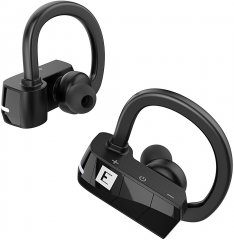 This lightweight sport Bluetooth headset comes with speaker drivers that are almost twice the size of regular ones, at 14.2mm, and packs in specs like a built-in MEMS omni directional microphone, an IPX5 rating for water resistance, and a 6-hour playback time.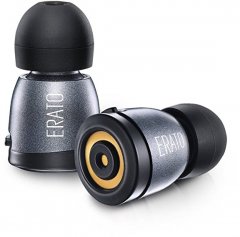 Naming their first Bluetooth headset after the first manned spaceflight mission to space, inherently demanding greatness, was definitely a gutsy move for Erato. Apollo 7, a lightweight sweat- and water-resistant headset, with typical specs like its 3-hour playback time (extendable to nine hours through portable charging case), voice control, and voice prompts, just doesn't seem to live up to its name.
You Should Also Check Out...