Compare the Latest 12 iLive Bluetooth Headsets 2023
List of the latest iLive Bluetooth headsets in the order in which they were added to our database (To compare any of the 12 models, just click their Add to compare button):


Advertising disclosure

The Four Latest ILive Around-the-neck Bluetooth Headsets (as Of February, 2023)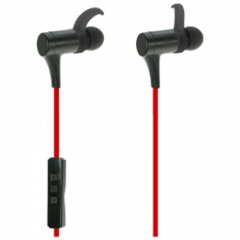 Selfie controls set apartthis Bluetooth headset's sub-average specs list, which includes 8mm speakers and a music-listening time of only five hours (at 50% volume).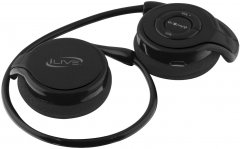 An around-the-neck Bluetooth headset that leans toward the lower end, the iLive IAHB24B offers a 6-hour wireless music time and an indicator for when the battery is low.

10mm speakers, six hours of wireless music, and a LED indicator for pairing and power are some of the features this quite-entry-level Bluetooth headset has to offer.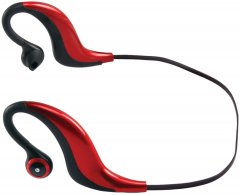 A pretty basic around-the-neck headset with Bluetooth 4.0, a waterproof claim, and six hours worth of music streaming.
Eight Recent Basic ILive Bluetooth Headset Models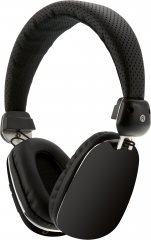 What this Bluetooth headset lacks in specs, it makes up for in terms of aesthetics (or at least it tries to) -- as its "retro-inspired" stylish design accompanies a rather disappointing 5-hour working time and a 3.5mm audio jack, which appears to be its sole special feature.

Four hours of wireless music streaming and 10mm drivers make up part this average Bluetooth headset's list of features, which also include a carrying case.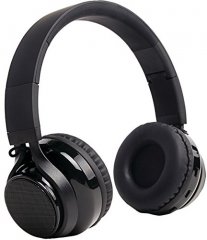 What stands out most about this Bluetooth headset is its ability to turn its drivers into speakers (for group listening), along with a 24-hour wireless playback time, and a 3.5mm AUX port for wired listening.

A combination of a Bluetooth headset and a beanie, the iLive Music Beanie comes with detachable electronics (for easy cleaning) and a warranty worth only 90 days.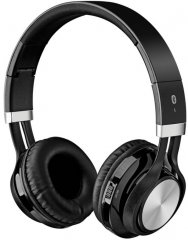 This over-the-head stereo Bluetooth headset sports 40mm drivers, a 3.5mm AUX port, and a 9-hour wireless music streaming time at 50% volume (up to eight hours only otherwise).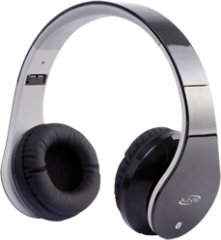 The iLive IAHB64 delivers (as claimed by the manufacturer) a
rich sound
on 40mm speakers and brings color to the Bluetooth headset market with its wide array of options, from gold to camo.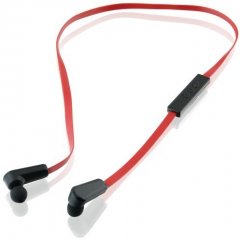 This headset operates with Bluetooth 4.0 and a 10 mm speaker, can stream music for up to six hours, and comes with a pouch.
You Should Also Check Out...