The 7 Best Amazon Kindle Readers As Of March, 2021 (And 1 Other Model)
Our list showing the newest Amazon Kindle Readers includes only tablet computers that obey to these rules:
Being strictly a kindle reader (not an Amazon tablet with kindle abilities) with a screen specially designed for ebook reading.
The List:

Best Model 2021
Alpha
Rank:
#1
Our
Score:
4.6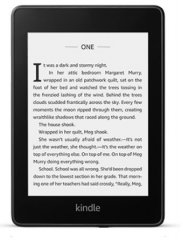 Based on this Kindle Reader's aggregated ranking of 92%, we believe that the Paperwhite 4 is currently Alphachooser's best Kindle Reader 2021. Furthermore, we think that our sample of 118983 reviews from multiple sources gives us a
high
confidence level (
more on confidence levels
) that pushes us to call it a
"no-brainer best choice."

Anti-glare

Screen Light (For beach use)

Waterproof

Audiobooks

Second Best
Alpha
Rank:
#2
Our
Score:
4.6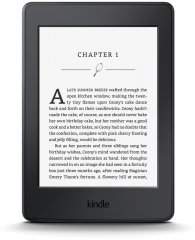 Amazon's 2015 Kindle Paperwhite model that comes with a higher resolution E-ink display and long battery life, with 4GB of internal storage space and no memory expansion options.

Alpha
Rank:
#3
Our
Score:
4.2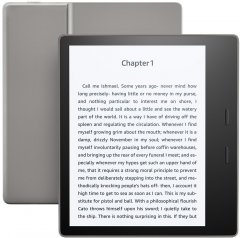 As the most premium tablet in the Kindle lineup, the Amazon Kindle Oasis 2017 shows off specs like an IPX8 rating for being waterproof, and adaptive-light display, and 32GB's worth of storage for e-books and documents.

Alpha
Rank:
#4
Our
Score:
4.3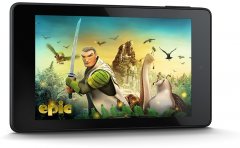 Promising less eye strain with its Blue Shade setting, the Kindle Fire 6 E-reader tablet cooks up an ordinary profile with its 1GB of RAM, 16GB of built-in memory, 480 minutes of usage time, and a display resolution of 1280 x 800 pixels.

Alpha
Rank:
#5
Our
Score:
4.3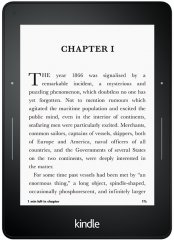 Featuring only 4GB of RAM and lacking memory expansion options, the 180-gram Amazon Kindle Voyage carries a 6-inch 300 DPI screen and boasts of a 60480-minute usage time, which can only be attained when used for half an hour daily over six weeks, with Wi-Fi deactivated, and the light setting is at 10).

Alpha
Rank:
#6
Our
Score:
4.5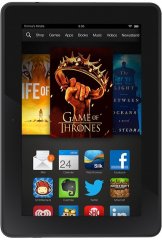 Mid-range tablet powered by Fire OS 4 (Sangria) and a 2.2GHz quad-core processor, that focuses on assistance-oriented features and apps, including Mayday and Explore By Touch.

Alpha
Rank:
#7
Our
Score:
4.2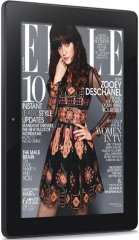 Lightweight (13.2 ounce) 8.9-inch tablet designed for entertainment and media consumption, featuring a 2.5GHz quad-core processor, Adreno 420 graphics processor, and Dolby Atmos audio enhancement.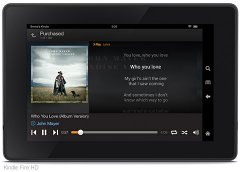 Quad-core, high resolution 8.9-inch tablet and kindle ebook reader that comes with a live, one-touch technical support assistance button.

More Amazon Kindle Readers, sorted by the latest model first:

This page offers an ad-free experience, in exchange for "Check Price" and review links to lead to the stores you know, which pay us a commission that has no effect on your price. Items are chosen independently (regardless of price) by our computer review crawler and commented by human analysts. Read more about our
constantly-updating unique ranking system
You Should Also Check Out: