Compare the Latest 6 Insignia Tablet Computers 2023
List of the latest Insignia tablet computers in chronological order (To compare any of the 6 models, just click their Add to compare button):


Advertising disclosure

The Two Latest Insignia Windows Tablets (as Of November, 2023)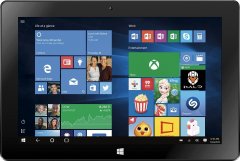 The Insignia DigiLand 10.1 appears to focus on usability and memory, judging from the included detachable keyboard, 32GB internal memory, and 2GB RAM -- which are the only stand-out specs on this tablet's features list.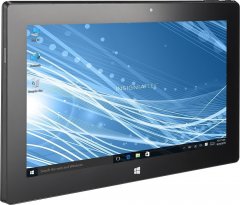 The Insignia Flex 11.6 tablet can be seen flirting with mostly-high-tier tablets, flaunting above-average specs, such as a 1920 x 1080 screen resolution, 32GB of memory, and 2GB of RAM, but quite-unfortunately, it only gets a 1.3GHz CPU (which we cannot find out how many cores it uses).
Three Recent 10-inch Insignia Tablet Computer Models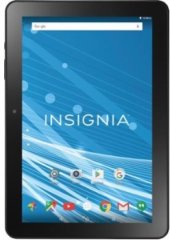 A 6000mAh battery occupies the Insignia Flex 10.1 2017's body, but its 6-hour video playback time and underwhelming imaging specs (with its two 2-megapixel cameras) places it securely in the basic tablet subcategory.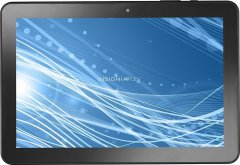 Although its 6000mAh battery looks decent at first glance, the Insignia NS-P10A7100 fails to impress with its 6-hour video playback time, which is just as basic as the rest of this tablet's specs, such as the 2-megapixel rear-facing camera sensor and 1.2GHz processor.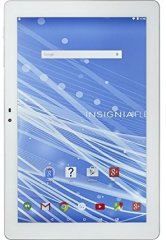 The Insignia Flex 10.1 tablet shows off some high-tier muscle with its 32GB of built-in memory and a 6000mAh battery, but it probably won't bag any trophies once you take notice of its 1.2GHz quad-core processor, a 1GB RAM, and a 1280 x 800 display resolution.
Other models...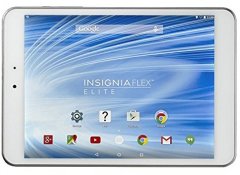 Insignia gives us an affordable upscale-looking 7.85-inch tablet with an impressive pixel-dense display (2048 x 1536 pixels), but hits a snag with its underwhelming 4000mAh lithium-polymer battery, which only lasts for around six hours.
You Should Also Check Out...