Compare the Latest 6 Haehne Tablet Computers 2023
Here are the latest Haehne tablet computers in increasing order (To compare any of the 6 models, just click their Add to compare button):


Advertising disclosure

The Six Latest Haehne Android Tablet Computers (as Of May, 2023)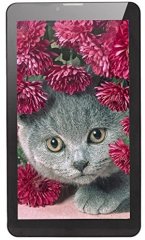 The Haehne M73 dual-SIM tablet tips the scales (as a 7-incher) with its rather-heavy 22.4-ounce weight, and it brings together a pile of basic features, such as 512MB of RAM, 8GB of integrated memory, a 2-core 1.2GHz processor, and a display resolution of 1024 x 600 pixels.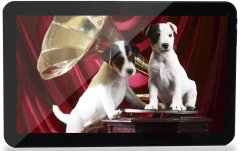 The Haehne HN-X1017 tablet it is obviously targeting entry-level users with its 1GB of RAM, 1024 x 600 screen resolution, 240-minute usage time, and 16GB of built-in memory, but it, at least, can power other devices through OTG (we, however, cannot find details about its battery power) and runs a decently-clocked 1.3Ghz processor.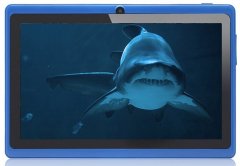 The Haehne HN-M7012's Blue, Green, Pink, Purple, White, Yellow, and Azure variants might draw some attention, but it still just performs an entry-level number with its 800 x 480 screen resolution, 512MB of RAM, dual 0.3-megapixel cameras, and 8GB of integrated memory.
You Should Also Check Out...