Our Top 3 Best Wacom Tablet Computers (As Of December 2023) for the U.S., Based On Reviews
List of the latest Wacom tablet computers in the order in which they were added to our database (To compare any of the 9 models, just click their Add to compare button):


Advertising disclosure


Best Model 2023
Alpha
Rank:
#1
Our
Score:
9.1/10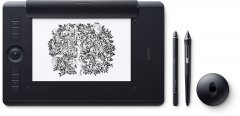 The Four Latest Wacom Graphics Tablets (as Of December, 2023)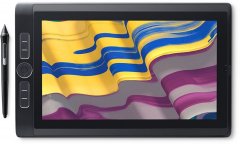 This tablet is the 13-inch version of the DTH-W1620H and as such, it also comes with a 512GB SSD internal storage, 16GB RAM, a 3D camera (Intel RealSense R200) and artist-friendly specs like dedicated keys and a Wacom Pro Pen 2, although it foregoes the latter's NVIDIA Quadro graphics processor and, instead, settles for the Intel Iris Graphics 550.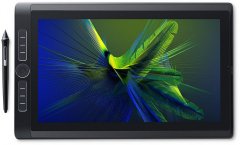 The Wacom DTH-W1620M, which primarily is the 256GB i5 version of the DTH-W1620H, drops the latter's Intel 3D camera and settles for an NVIDIA Quadro M600M GPU (which, by the way, is still on the higher end of the GPU hierarchy for tablets), but keeps key graphics-related specs like the specialized controls (ExpressKeys, shortcuts, and radial menus), the included Wacom Pro Pen 2, and the 15.6-inch ultra-HD display.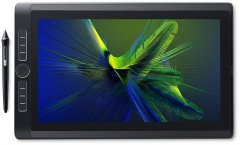 The Wacom DTHW1620H tablet improves its display specs to 15.6 inches and a 3840 x 2160 resolution from the 13-inch DTHW1320H's slightly-lower 2560 x 1440 screen, while maintaining the Intel Core i7 processor, dedicated graphics keys, and the specialized Intel RealSense R200 3D camera.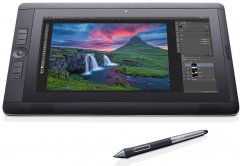 The Wacom Cintiq Companion 2 128GB's 1700-gram body means that it wouldn't be the easiest tablet to carry around, but it has been the obvious sacrifice that had to be made to make way for promising specs, such as a 2560 x 1440 13.3-inch display, an Intel i5 processor, 8GB of RAM, and an 8-megapixel rear camera.
Four Recent Big Wacom Tablet Computer Models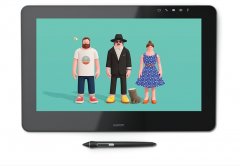 The Wacom Cintiq Pro 16 tablet's 1500-gram weight may prove problematic for on-the-go graphic artists, but it tries to justify this heaviness through specs like a 15.6-inch 4K display, dedicated radial menus and shortcuts, an anti-glare, etched glass finish, and support for working with the included Pro Pen 2, which recognizes 8192 pressure and 60 tilt levels.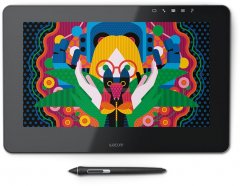 One would have to purchase an ExpressKey remote to enjoy time-saving shortcut and control keys on the Wacom Cintiq Pro 13, but its specs -- such as the "virtually lag-free" Wacom Pro Pen 2, etched glass display, and mini DisplayPort connector -- still reveal a pretty competitive graphics tablet.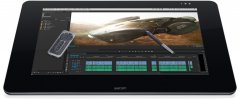 The Cintiq 27QHD tablet, which comes in a pen-only and a pen-and-touch version (These two versions have roughly the same specs), parades a 27-inch 2560 X 1440 AHVA LCD display and comes with a Wacom Pro Pen and an
ExpressKey
remote, which contains a touch ring and 17 customizable keys -- all of which are intended to make a graphic artist's work easier.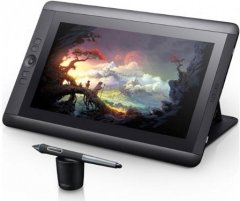 In spite of being the Wacom Cintiq 27QHD's smaller sibling, this graphics tablet still has a pretty-sizable 13.3-inch screen for artists and professionals -- aided by other usability-focused specs like
ExpressKeys
, an included Pro Pen, and Wacom 3-in-1 connectivity.
Other models...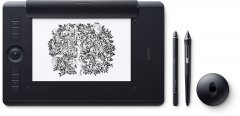 The Wacom Intuos Pro Paper Edition tablet offers graphic artists the option to stick to the usual pen-on-paper dynamic, on top of the specs that its regular-edition sibling has, like an 8192-pressure level Pro Pen 2, customizable shortcut keys, and an Express View display.
You Should Also Check Out...