Compare the Latest 8 Aoson Tablet Computers 2023
Here are the latest Aoson tablet computers in increasing order (To compare any of the 8 models, just click their Add to compare button):


Advertising disclosure

The Three Latest Aoson 10-inch Tablet Computers (as Of May, 2023)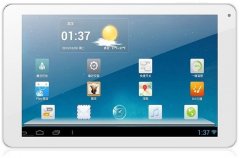 Its 5000mAh battery is touted to charge in a somewhat-fast 180 minutes, but the Aoson M106TG tablet does not really show off a lot of impressive specs, as suggested by its 1280 x 800 resolution, 1GB of RAM, and 32GB of built-in memory.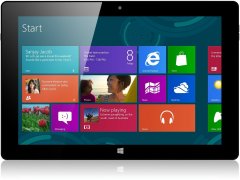 The Aoson R12-1 tablet ambles along an ordinary walkway, holding a cluster of fairly-basic features, such as 1GB of RAM, 16GB of integrated memory, a screen resolution of 1280 x 800 pixels, a 0.3-megapixel selfie camera, and a low-end 240 minutes of usage time.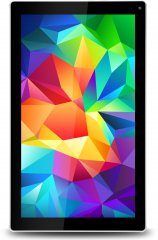 Showing off a rather-low-end vibe with its 8GB of storage capacity, a screen resolution of 1028 x 600 pixels, and a 0.3-megapixel front-facing camera, the Aoson M1016 tablet can power other devices (via OTG) using its slightly-above-average 5500mAh battery, which, quite-sadly, just squeezes out 180 minutes of usage time.
Four Recent Android Aoson Tablet Computer Models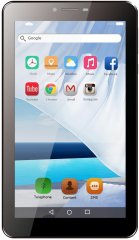 There really isn't anything pro-worthy in this 7-inch tablet as its 1.3GHz processor, 2800mAh battery, and 1024 x 600 display are all pretty basic specs, but it deserved some credit for sporting a 5-megapixel rear camera, which is a good deal in its market range.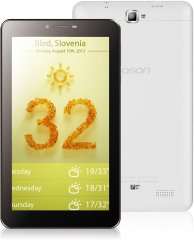 The Aoson M707T tablet secures a low-end spot on the counter, carting around a variety of entry-level specs, which include 512MB of RAM, 4GB of storage capacity, a display resolution of 1024 x 600 pixels, a 2-megapixel rear-facing camera, and a 2-core CPU (we cannot determine exactly how fast it runs, though).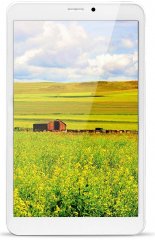 The Aoson M86TG tablet looks outfitted for an entry-level adventure, toting around simple features, such as 8GB of built-in memory, 1GB of RAM, 300 minutes of usage time, and a 4-core CPU that, at least, reels in a top speed of 1.5GHz.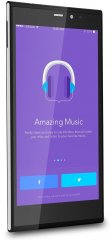 The Aoson M706TB tablet flaunts a glass-finished back casing, which is not very-commonly-seen among low-end tablets, but it just stays within entry-level boundaries, carrying a VGA front-facing camera, 8GB of storage capacity, 1GB of RAM, and a 2700mAh battery that juices out a rather-short 180-minute usage time.
Other models...

The AOSON M751S is a quad-core kids tablet with a bunch of low-key specs, which include a 1024 x 600 7-inch screen, a 2-megapixel rear camera, a measly 512MB RAM, and 2400mAh of battery power, which allows six hours of usage time, at the most.
You Should Also Check Out...