Compare the Latest 7 Nabi Tablet Computers 2023
List of the latest Nabi tablet computers in chronological order (To compare any of the 7 models, just click their Add to compare button):


Advertising disclosure

The Two Latest Nabi Big Tablets (as Of November, 2023)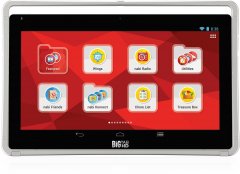 23.6-inch Android-based (with Blue Morpho interface) family tablet featuring multiplayer kid-friendly apps and running on a 1.6GHz (with 1.8GHz burst speed) quad-core processor and a 2GB RAM, but with potentially limited cordless use because of its low 1650mAh battery power.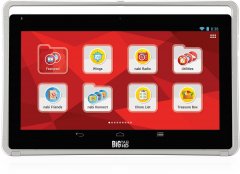 A unique tablet with a large 20-inch screen, powered by a 1.6Ghz quad-core processor and coming with a special removable frame, which has a built-in kickstand.
Three Recent Kid Nabi Tablet Computer Models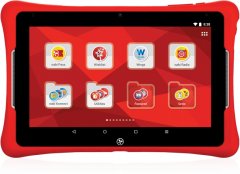 While its 1280 x 800 screen resolution, 1GB of RAM, and 2-megapixel front-facing camera are typically-seen features, the Nabi Elev-8 tablet takes it up a notch by carrying 32GB of storage capacity, a 5-megapixel main camera, and an 8-core CPU -- but we cannot determine exactly how fast its processor runs.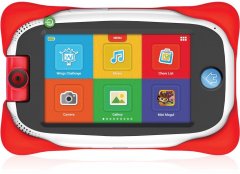 A pocket-size dual-core 5-inch tablet for children sporting a unique 2-megapixel rotating camera, and a free bumper case for added protection.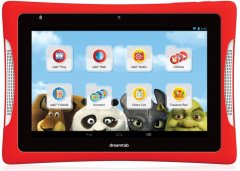 Its 21.15-millimeter depth looks rather thick, but the Nabi DreamTab tablet's 1920 x 1200 screen resolution, 2GB of RAM, and 5-megapixel rear camera (together with a 2-megapixel front-facing camera) will probably leave a smile on your face.
Two Nabi Android Tablet Computers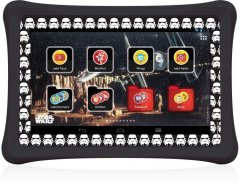 A mid-range 7-inch tablet from Nabi with designs and sounds taken from the Star Wars movies, showcasing two models with a matching theme for both the sticker wraps and bumper case, as well as a limited availability.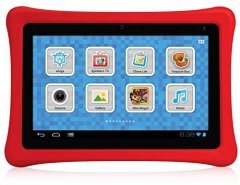 Offering Bluetooth 4.0 and NFC, the Nabi 2S tablet aims itself at children, considering its rather fun-oriented and educational features, such as the Wings Learning System.
You Should Also Check Out...