Compare the Latest 6 Hipstreet Tablet Computers 2022
Here are the latest Hipstreet tablet computers in increasing order (To compare any of the 6 models, just click their Add to compare button):


The Two Latest Hipstreet Kid Tablets (as Of August, 2022)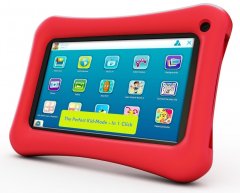 Housing an ordinary 1.2GHz dual-core processor, the 9-inch Hipstreet Playpal Plus tablet offers child-friendly features, such as its red bumper case, and pre-installed games and songs for kids.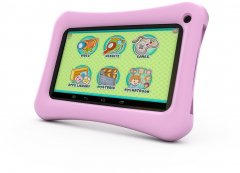 This 7-inch kids tablet may possibly be shy specs-wise, enumerating just a few features, such as its front camera (no resolution mentioned), 512MB of RAM, and a dual-core 1.2GHz processor.
Three Recent Windows Hipstreet Tablet Computer Models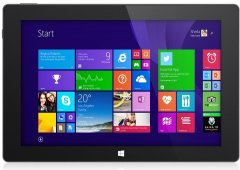 While it sports ordinary 2-megapixel front-and-rear cameras, the Hipstreet W10 tablet shows a more serious side with its higher-end 7800mAh battery, 32GB of memory, and 2GB of RAM.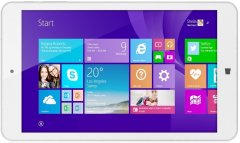 Made available only in a white variant, the Hipstreet W8 Pro still seems to enjoy high-end specs, such as its 1.8GHz quad-core CPU, 32GB of memory, and 2GB RAM, but its 2-megapixel front-and-back cameras might not give you the highest-quality photos.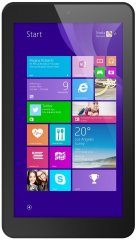 The Hipstreet W7 tablet features 16GB of memory, Windows 8.1, and a quad-core 1.83GHz processor, but it only has a 90-day warranty.
Two Hipstreet 10-inch Tablet Computers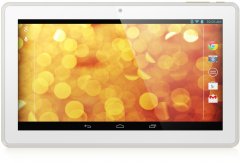 A mid-range tablet from Hipstreet that tries to look premium with its golden brushed-metal enclosure and a full-size HDMI output, perhaps to spice up its otherwise mid-range specs, such as a 2-megapixel camera, quad-core CPU, and VGA selfie cam.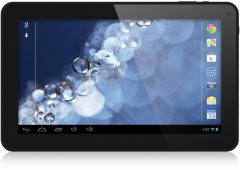 A tablet with a 10-inch TFT display powered by a 1.2GHz dual-core CPU with 1GB RAM, running Android 4.2 Jellybean on an 8GB internal storage with microSD card expansion (up to 32GB), showcasing a full-size HDMI port with a 1080p full-HD output.
Other models...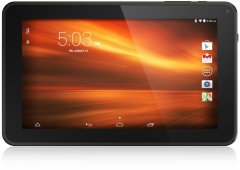 A basic 1.3GHz quad-core Cortex-A9 powered tablet with 1GB RAM, boasting a 9-inch panel and an 8GB internal storage.
You Should Also Check Out...