Compare the Latest 3 Alldaymall Tablet Computers 2023
List of the latest Alldaymall tablet computers in the order in which they were added to our database (To compare any of the 3 models, just click their Add to compare button):


Advertising disclosure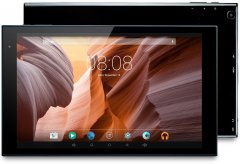 The Alldaymall A83T tablet lags behind in terms of its camera specs (sporting resolutions of 2-megapixels and 0.3-megapixels at the rear and front, respectively) and 149DPI display fineness, but its 2GHz eight-core CPU and 2GB RAM offer promising counterpoints to these shortcomings.

Showing off its fun side with Red, Green, Pink, and Blue variants, the Alldaymall A88S Kids Edition tablet is dressed with 8GB of integrated memory and a screen resolution of 1024 x 600 pixels -- but it gets tired rather-easily, as suggested by its low-end 180 minutes of usage time.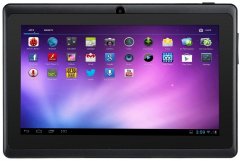 With just a 3-hour usage time, this Alldaymall tablet also functions on a rather poor combination for performance: a 512MB RAM and a 1GHz processor.
You Should Also Check Out...