Compare the Latest 4 Panasonic Tablet Computers 2023
Here are the latest Panasonic tablet computers in increasing order (To compare any of the 4 models, just click their Add to compare button):


Advertising disclosure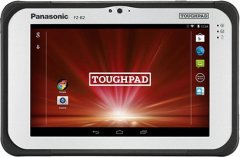 The Panasonic FZ-B2 from the ToughPad series has a MIL-STD-810G certification and an IP65 rating to stay true to its name, but potential owners may find themselves wishing for better longevity specs (than the seven hours that it originally comes with) and a better resolution than 1280 x 800 pixels, considering that this tablet's price tag isn't a joke.

The Panasonic FZ-G1 tablet clearly wants to make a statement with its 3GHz (at the fastest) processor, 8GB RAM, and various rugged ratings (IP65, MIL-STD-810G, and MIL-STD-461F) -- but it chokes as far as its out-of-the-box battery specs (at 4200mAh) are concerned.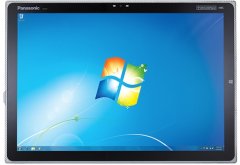 The Panasonic FZ-Y1 passes itself as a tablet designed for multimedia professionals and attempts to prove itself worthy by offering a 20-inch 4K display, 8GB of RAM, and a processor that clock in at 2.9GHz (at its fastest) -- although concerns may be raised over its 2-hour working time.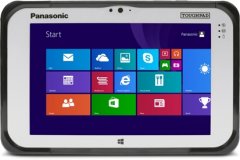 Fully-rugged 7-inch Windows 8.1 tablet built for tough work environments, featuring an ultrabook-grade Intel Core i5 processor underneath a MIL-STD-810G-certified chassis.
You Should Also Check Out...