Compare the Latest 8 NeuTab Tablet Computers 2023
List of the latest NeuTab tablet computers in chronological order (To compare any of the 8 models, just click their Add to compare button):


Advertising disclosure

The Four Latest NeuTab 10-inch Tablet Computers (as Of September, 2023)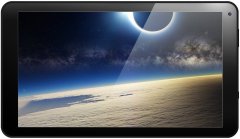 The NeuTab K1 2017 may have skimped on the bells and whistles, but specs like a 1280 x 800 display resolution, a CPU clock speed of 1.3GHz, and an 8-hour usage time are still pretty much acceptable at this tablet's price point.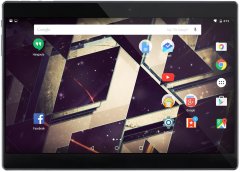 This tablet seems to justify its mid-range price tag through its eight-core 2.0GHz processor, PowerVR SGX544 GPU, and 1280 x 800 10.1-inch display -- as its other specs, like the 1GB RAM, 2-megapixel main camera, and 0.3-megapixel front camera, remain on the more basic side.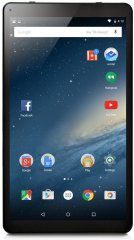 Holding on to a number of ordinary specs, such as 16GB of built-in memory, 1GB of RAM, and a 1024 x 600 screen resolution, the NeuTab N10 Plus tablet tries to get a foothold on high-end turf with its 2.2GHz octa-core processor, which is reasonably above-average in our books (at least as of 2016).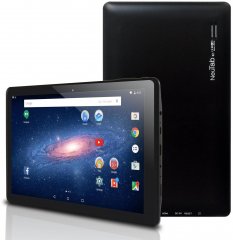 Its 1.5GHz quad-core CPU might run a little bit faster than those used by a lot of low-end tablets, but the rest of the NeuTab K1's specs look all-too-familiar, such as a 1024 x 600 screen resolution, a 480-minute usage time, and 16GB of built-in memory.
Two Recent HDMI NeuTab Tablet Computer Models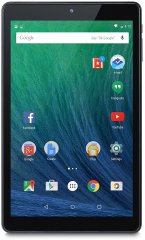 Just like what one would expect from a budget tablet, the NeuTab S8's specs are mostly lackluster -- as seen on its 2MP rear camera, 1280 x 800 display, and 1GB RAM -- but it offers decent longevity (at a maximum of 12 hours) and portability (being 12 ounces-heavy) for a device of its kind.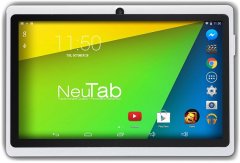 Neutab's 7-inch Android 4.4 KitKat tablet that identifies itself among other basic-tier slates, but counts on its HDMI output port and 8-hour battery life as some of its redeeming details.
Two NeuTab Android Tablet Computers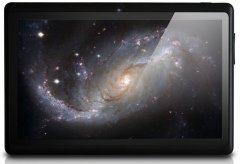 The NeuTab N7s Pro seems unlikely to get into a high-tier party, sporting only 8GB of storage capacity, a 1024 x 600 display resolution, 1GB of RAM, and a quad-core 1.2GHz processor, all of which are usually seen in low-end tablet gatherings.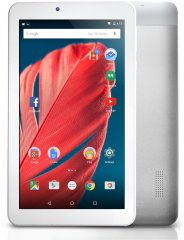 The NeuTab Air7 tablet aims to take flight with its below-average 9-ounce weight and 0.2-inch depth, but it might not reach the high-end skies, given its 8GB of built-in memory, a 1024 x 600 display resolution, and a quad-core processor that at least is clocked at 1.6GHz.
You Should Also Check Out...