Compare the Latest 4 BLU Tablet Computers 2023
Here are the latest BLU tablet computers in increasing order (To compare any of the 4 models, just click their Add to compare button):


Advertising disclosure

The Five Latest BLU Android Tablet Computers (as Of May, 2023)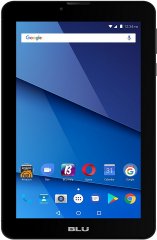 Judging from its collection of low-end specs, the BLU Touchbook M7 Pro clearly doesn't stray beyond what is expected from it -- with a 2-megapixel selfie camera, 1GB of RAM, and a 1.3GHz processor leading this tablet's set of features.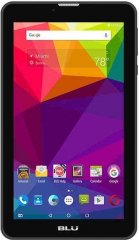 This quad-core tablet is armed with a 7-inch screen, an 8GB memory expandable by up to 64GB, and a pair of 2- (rear) and 0.3-megapixel (front) cameras.

A mid-range phablet that looks like a design mix of Samsung's Galaxy S5 and HTC's ONE M7, sporting a dimpled rear cover, brushed aluminum frame, 5-megapixel camera, and an 8GB internal memory.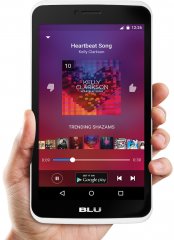 BLU's entry-level phone-enabled tablet that falls behind the competition due to its basic specs, including a low-end processor with less than 1GB of RAM and a small 4GB internal storage.

A regular 8-inch tablet from BLU that keeps it classy with a stylish aluminum frame and that equips a 4500mah battery, an 8GB internal storage, and a 3.2-megapixel main camera with LED flash.
You Should Also Check Out...