Compare the Latest 8 Azpen Tablet Computers 2023
List of the latest Azpen tablet computers in the order in which they were added to our database (To compare any of the 8 models, just click their Add to compare button):


Advertising disclosure

The Three Latest Azpen 10-inch Tablet Computers (as Of December, 2023)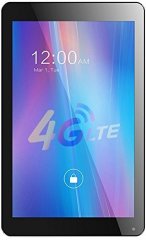 Despite having a somewhat-high-end 7000mAh battery, the Azpen G1058 tablet can only dish out 420 minutes of usage time while featuring 8GB of integrated memory, 1GB of RAM, and a 5-megapixel rear-facing camera.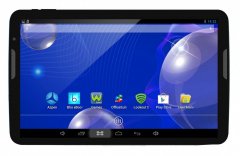 Its dual headset jacks are not a very common feature and its 7000mAh battery seems juicy-enough, but the Azpen A1048 still shows up as a rather-ordinary tablet, being equipped with 8GB of built-in memory, 1GB of RAM, a 4-core 1.3GHz processor, and 480 minutes of usage time.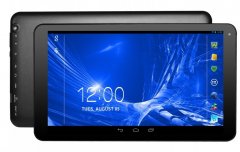 With its variety of ordinary specs, such as 8GB of storage capacity, 1GB of RAM, a 4-core 1.3GHz CPU, and a sad-looking 0.3-megapixel selfie camera, the Azpen A1040 squeezes itself right into the low-end tablet group.
Four Azpen Android Tablet Computers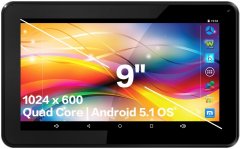 The Azpen A949 arrives with case and keyboard, but takes a seat among other entry-level tablets, being outfitted with all-too-familiar specs, such as a 4-core 1.3GHz CPU, 8GB of integrated memory, a 1024 x 600 screen resolution, and a 2-megapixel rear-facing camera, which is teamed up with a so-so 0.3-megapixel selfie camera.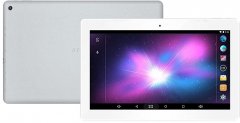 The Azpen A1380 tablet gains a foothold on fairly-high-end territory with its 1920 x 1080 display resolution and a stout 10000mAh battery, but it also occupies entry-level grounds with its 2-megapixel front-and-rear-facing cameras, 16GB of storage capacity, and 1GB of RAM.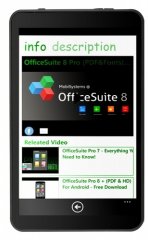 This Android 4.4 KitKat tablet appears under-powered with its 1.3GHz quad-core Allwinner A33 chipset with only 512MB of RAM, a VGA-resolution selfie-shooter (0.3-megapixel), and an absence of a dedicated rear-camera.
Other models...
You Should Also Check Out...