Compare the Latest 10 NuVision Tablet Computers 2023
List of the latest NuVision tablet computers in chronological order (To compare any of the 10 models, just click their Add to compare button):


Advertising disclosure

The Four Latest NuVision Windows Tablets (as Of November, 2023)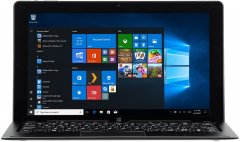 Aside from the included keyboard, the NuVision Duo 11 also has to bank on its 1920 x 1080 display and 64-bit 1.92GHz CPU (with the mentioned speed being the maximum) to make a mark on the tablet market, considering that its camera specs (at 5 megapixels on the rear and 2 megapixels up front) aren't all that impressive.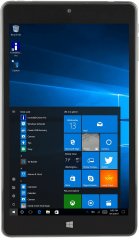 The NuVision TM800W610L's 1920 x 1200 display resolution, 2GB RAM, and Intel Atom x5-Z8300 processor (which runs at a clock speed of 1.84GHz, at its fastest) are the specs that give it a lead over the average tablet -- but it's worth noting that it comes in both Windows 10 Pro and Windows 10 Home versions, as well.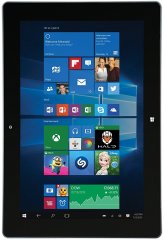 The NuVision Duo 10 tries to impress upon consumers the appearance of being a pro tablet, with specs like 2GB of RAM and a 1.84GHz clock speed accompanying the included detachable keyboard.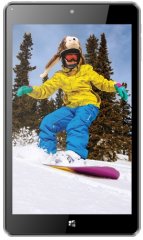 This 8-incher tablet from NuVision's Windows lineup has a bunch of promising specs like a 1920 x 1200 display, a 1.83GHz processor (through the help of Intel Burst Technology), and a 5-megapixel camera -- all of which are relatively more favorable compared to those of other similar-priced models.
And Six Of Their Android Tablet Computers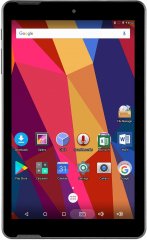 The NuVision Solo 8 is an 8-inch tablet that is plain and simple, deciding that basic specs like a four-core 1.3GHz processor, a 1280 x 800 display resolution, and two 2-megapixel cameras are enough for its target audience.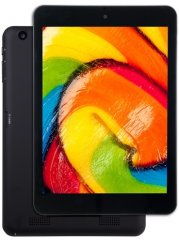 Its 1.8GHz quad-core CPU might be a little bit faster compared to those used by most low-tier tablets, but the NuVision TM785A520L certainly gets itself a low-tier tag, preferring to hold on to a lot of unremarkable specs, which include a 1024 x 768 display resolution, a 3-megapixel rear camera, and a rather-depressing VGA selfie camera.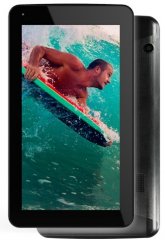 The NuVision TM700A520L 7-inch tablet seems to be a light one with its 9.6-gram weight, but is certainly not a heavyweight when it comes to specs, as implied by its 1024 x 600 screen resolution and 8GB internal memory.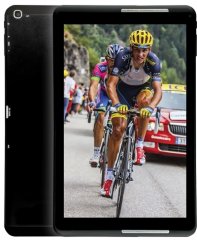 With ordinary 2-megapixel front-and-rear cameras and dual front-facing speakers, the 32GB NuVision TM101A530L tablet seems to bank on its 10.1-inch display as its key highlight.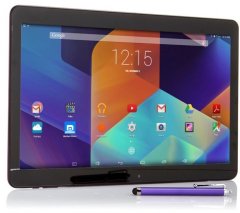 Together with its 9600mAh battery, the NuVision TM1318 tablet parades around town with its 13.3-inch screen that has a 1920 x 1080 resolution, but it will also probably attract a low-tier crowd, given its 1GB of RAM, 16GB of memory, and a quad-core CPU that quite-thankfully trots at 1.6GHz.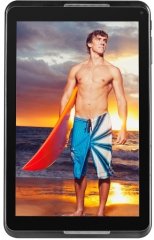 Its 1.8GHz quad-core CPU and 32GB built-in memory might make this 8-inch tablet run faster than many mid-tier models, and the NuVision TM800A520L (available in red, blue, and black variants) also comes with an extra 25GB of cloud storage.
You Should Also Check Out...